You often ask me about a good vitamin C serum. I'm really happy you want to incorporate it into your skincare routine because it is one of the most effective, clinically-tested cosmetic ingredients. It may have a spectacular effect on skin – the result depends on the form of vitamin C, though. Read my reviews of the best products rich in vitamin C!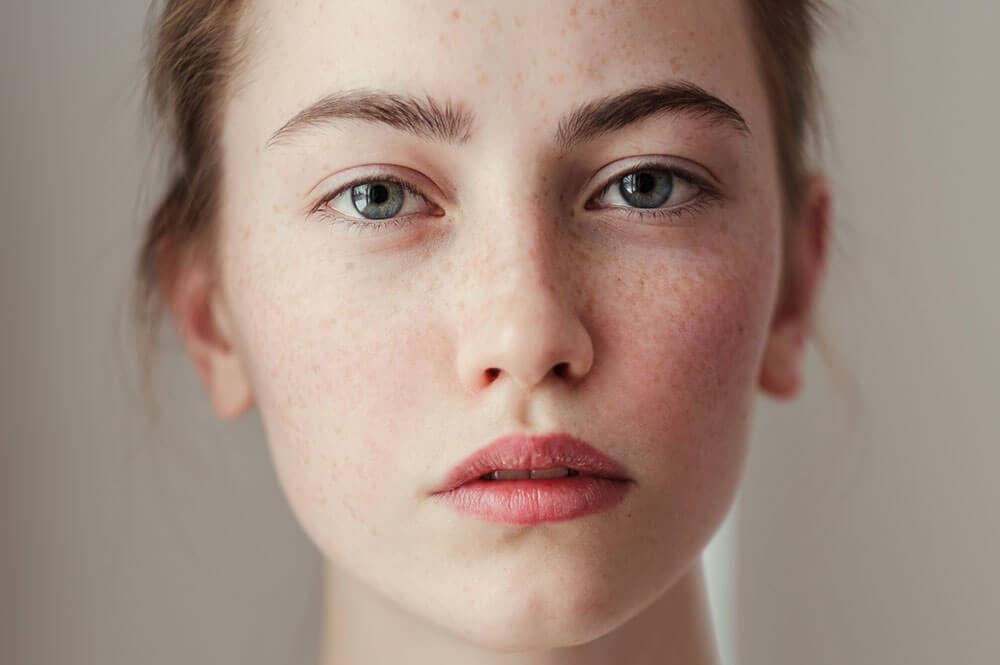 Forms of vitamin C – what's all the fuss about?
Did you know that the pure form of vitamin C (ascorbic acid) is the strongest but also unstable? It is easily oxidized and does not have the desired effect. To make it show its full potential, we need to choose from other types of vitamin C. Unfortunately, most of the stabilized ones are less effective at the same time.
Don't worry, though. Luckily, some of them are both stable and effective like Ethyl Ascorbic Acid – it has a strong conditioning effect and doesn't break down like original vitamin C. It penetrates the dermis and works remarkably! By reading on, you'll find some amazing serums containing a highly-effective form of vitamin C!
My Top Vitamin C Serum Picks!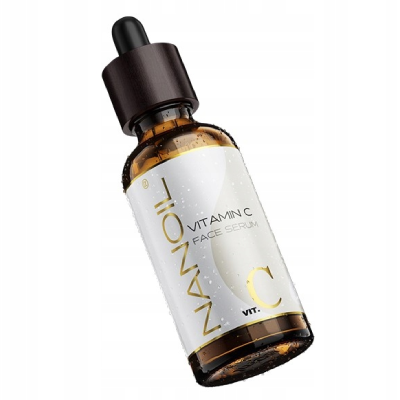 Nanoil Vitamin C Face Serum, 50 ml
Price: a very good price for such top quality, bottle size and great effects
Remarkable effects, ideal texture, superb components and the best currently-available form of vitamin C. Isn't that all you want from a face serum? Nanoil is my top pick and surely this year's favorite. It definitely changed my skin for the better. I'm no longer bothered by pigmentation spots or zits. The skin is constantly moisturized, elastic, smooth, soft and free of wrinkles. I give Nanoil an extra point for the non-comedogenic and non-overburdening effects. A 50-ml bottle lasts us very long, plus you don't need to worry that the used form of vitamin C will get oxidized quickly – it is stable and additionally comes in a dark glass bottle for safety. I've seen other users' reviews online and they're all positive – I'm not surprised at all!
Learn more – www.nanoil.us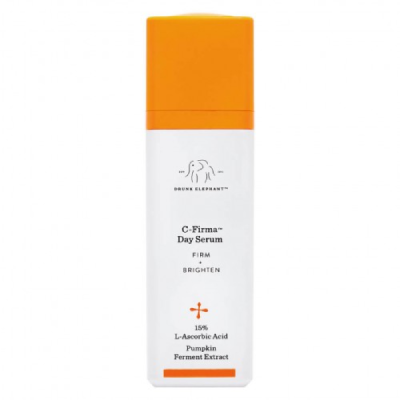 Drunk Elephant C-firma Day Serum, 30 ml
Price: too bad it's very high 🙁
I won't rave about the form of vitamin C used in this serum because it's pure and unstable ascorbic acid. Still, other components are really cool and have a very beneficial effect on the skin from the very first use. The INCI list shows revitalizing ferulic acid which repairs the epidermis, slightly and gradually removing dead cells, plus vitamin E – potent antioxidant, nourishing pumpkin extract, and hydrating hyaluronic acid. On top of that, Drunk Elephant C-firma Day Serum is very pleasant to use: it sinks in quickly, deeply moisturizes and adds elasticity, acting as an excellent makeup primer. However, the exorbitant price is a turn-off, especially now that I have a more effective form of vitamin C for a reasonable price.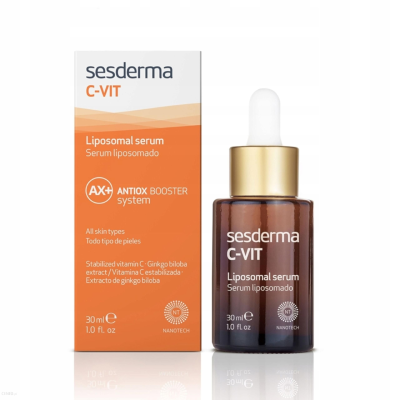 Sesderma C-VIT Liposomal Serum, 30 ml
Price: to me, it should be cheaper for such a small bottle
The greatest thing about this serum: a skin-enhancing, stabilized form of vitamin C that I've marked out before (Ethyl Ascorbic Acid). Sesderma C-VIT Liposomal Serum has a conditioning effect and a price that doesn't scare away like the previous item. Despite that, it seems a bit too heavy for my complexion, slightly congesting it, so I wasn't happy with the result. However, I know it works great for extremely dry skin and broken capillaries. Sesderma serum is ideal for guarding the skin against skin-ruining cold weather.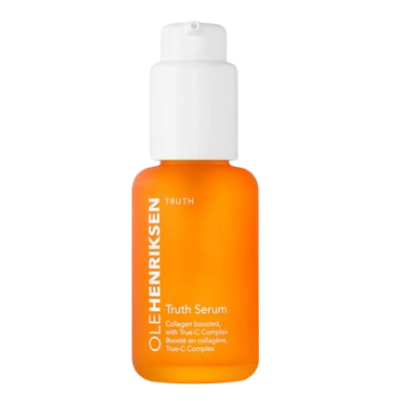 Olehenriksen Truth Serum, 30 ml
Price: to me, it's too high for such a bottle size
The manufacturer promises the infused type of vitamin C is effective enough to give us brighter, glowing skin and fix uneven skin tone. I really enjoyed using Olehenriksen Truth Serum because it's lightweight and non-greasy, and, as I told you before, many products prove too heavy and comedogenic for my skin. I also like the formula because it's rich in antiaging collagen, revitalizing orange extract, and skin-hydrating aloe vera leaf juice. Olehenriksen Truth Serum is very effective at moisturizing, smoothing and boosting elasticity. It's such a nice product but the price… I believe it's way too expensive.
Which serum caught your eye? Have you used any of them? Can you share some note-worthy products? Post a comment! Have a good one! 🙂