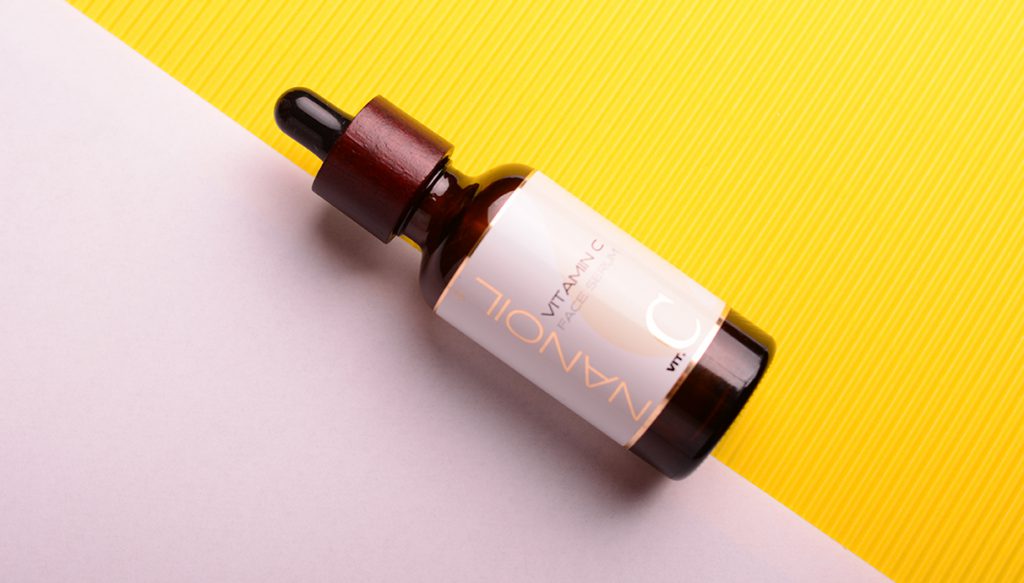 Let me share a review of a new serum in my bathroom. "New" doesn't mean I started using it yesterday. I've been using it for around a month now, however, I realized Nanoil Serum was a stunner after just a few days. Keep reading to see why it's the best vitamin C serum you've ever come across.
Vitamin C is very important!
I feel like writing that vitamin C means the whole world for the skin but I guess it might be tumid… yet it's true! Vitamin C stimulates skin's proper functioning, delays aging process and brilliantly enhances the appearance and health of skin. Dreaming of flawless face? Make friends with vitamin C! Not only does it reduce pimples but also irons out wrinkles, removes dark spots and evens the skin tone.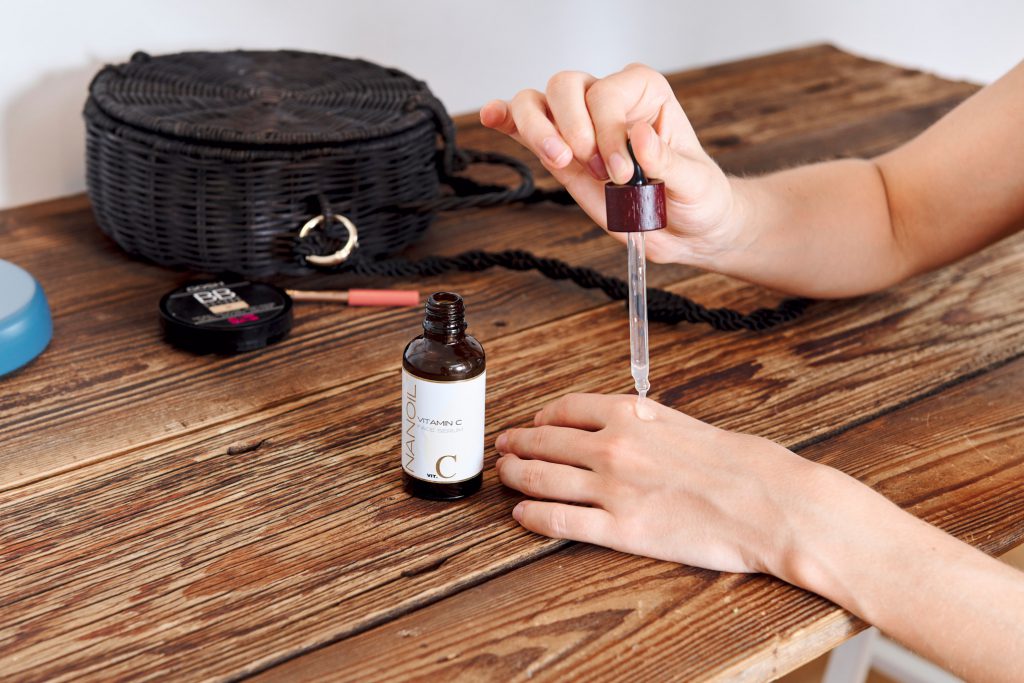 Vitamin C – you need to make the right choice!
Apart from being powerful, vitamin C is very delicate: it breaks down or oxidizes before it manages to "land" on the skin. In order to make the most of it, you need to get the right form. Cosmetologists used to offer nothing but synthetic derivatives – more stable yet giving poor results. Ascorbic acid – 100% original pure vitamin C – worked better but it wasn't good enough. Thankfully, we've got a perfect solution now – it's named 3-0 ethyl ascorbic acid – a skin-care masterpiece: stable, original vitamin C! This marvelous form is included in Nanoil Face Serum – FINALLY STABLE FORM OF VIT. C. That's why I believe it's the best face serum with vitamin C.
Nanoil Vitamin C Face Serum – opinions after 30 days
Without doubts, this serum is powerful and has a great potential. It lasts long, instantly improves the skin by brightening and making it look rested and radiant.
This face serum is ideal for daytime use: it's absorbed tracelessly, made out of brilliantly-working, safe ingredients, without some nasty substances making skin worse. A short and thought-out list of ingredients with outstanding form of vitamin C, it's neither greasy nor comedogenic, it does what a serum should be doing – penetrates the skin and show its power there.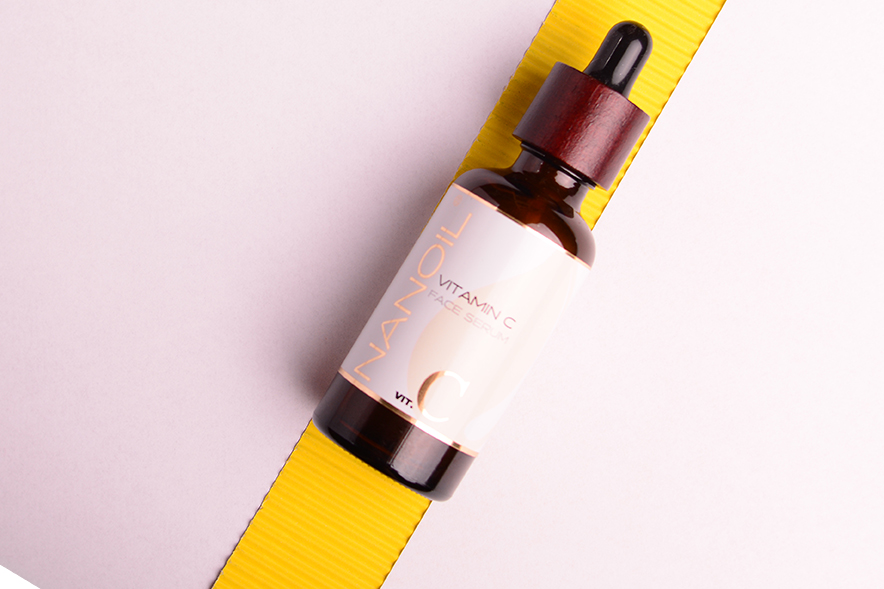 After using the serum for 4 weeks my skin looks perfect, zero pimples, it has a lovely color, feels soft and smooth, and looks rested and glowing. This effect is permanent. During the first three weeks I experienced some small imperfections because my skin is spot-prone and often fights with blackheads and oiliness. After that time, it somehow got a makeover. Vitamin C is a bit like a mild acid because it helps repair the epidermis. Summing up, after 4 weeks my face skin looked brand new. Simply put, it is:
rested and glowing
smooth and velvety
free from wrinkles and pimples
Can you use Nanoil Vitamin C Face Serum under makeup?
This serum "gets along" with makeup – I used it together with full-coverage foundation, light hydrating foundations as well as BB creams – Korean and mineral ones. If a serum works well with mineral products, this means you've got a real stunner because, as you probably know, minerals are rather "picky" and don't like ingredients in most creams and serums. This serum goes with both mineral and regular foundations.
I recommend it to all people, all skin types and ages!