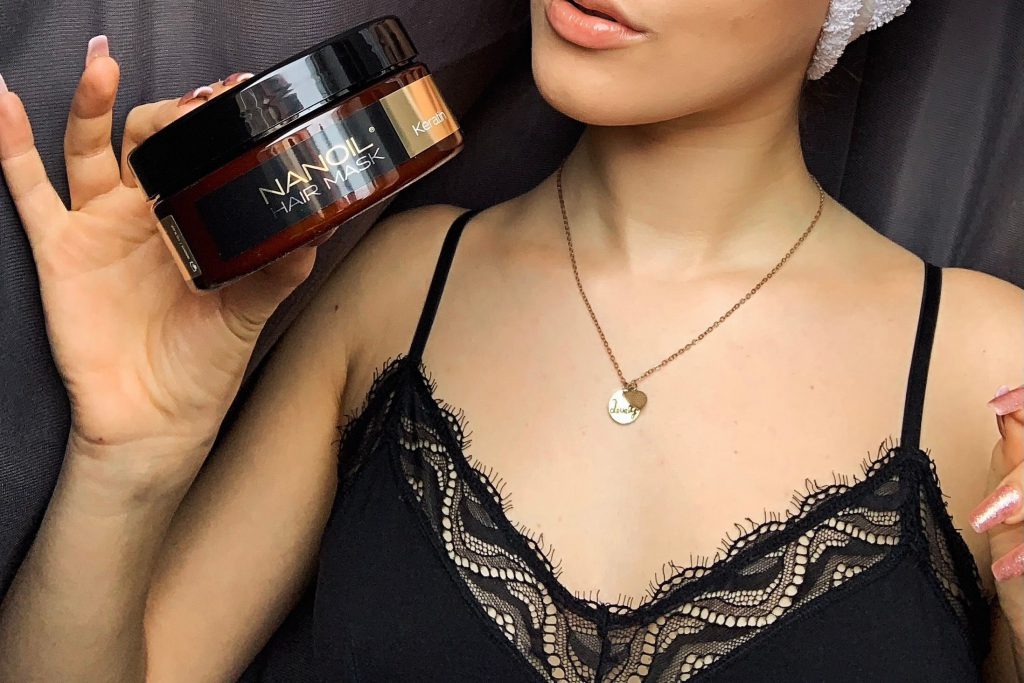 I'd love you to read my review of a keratin hair mask I've gone crazy about. Have you heard about Nanoil Keratin Hair Mask? I love it! This is my one and only hair-care must-have. Let me tell you why. Enjoy the review!
Before the review…
… I really feel like I need to encourage you all to use hair masks. Why is it the best treatment? This is very clear: you leave a conditioner in the hair for a minute or so while a good mask should be lying on the head much longer so it has enough time to repair your hair. The ingredients penetrate the deepest layers to fix damage. This type of treatment produces effects that you really notice and feel. Obviously, you need to pick a good one. Nanoil keratin-based mask is an excellent example.
Nanoil Keratin Hair Mask: Description & Ingredients
Nanoil mask looks lovely and elegant. I mention that because I'm really big on nicely-packed cosmetics. The mask comes in a black jar with some golden-colored elements. The nice jar houses some excellent duo for hair: keratin (not just any keratin, it's hydrolyzed keratin) and panthenol (vitamin B5). Both components complement each other. Keratin fixes damage inside the hair and on its surface by filling the porous gaps while panthenol promotes faster repair, delivers incredible shine and moisturizes the hair.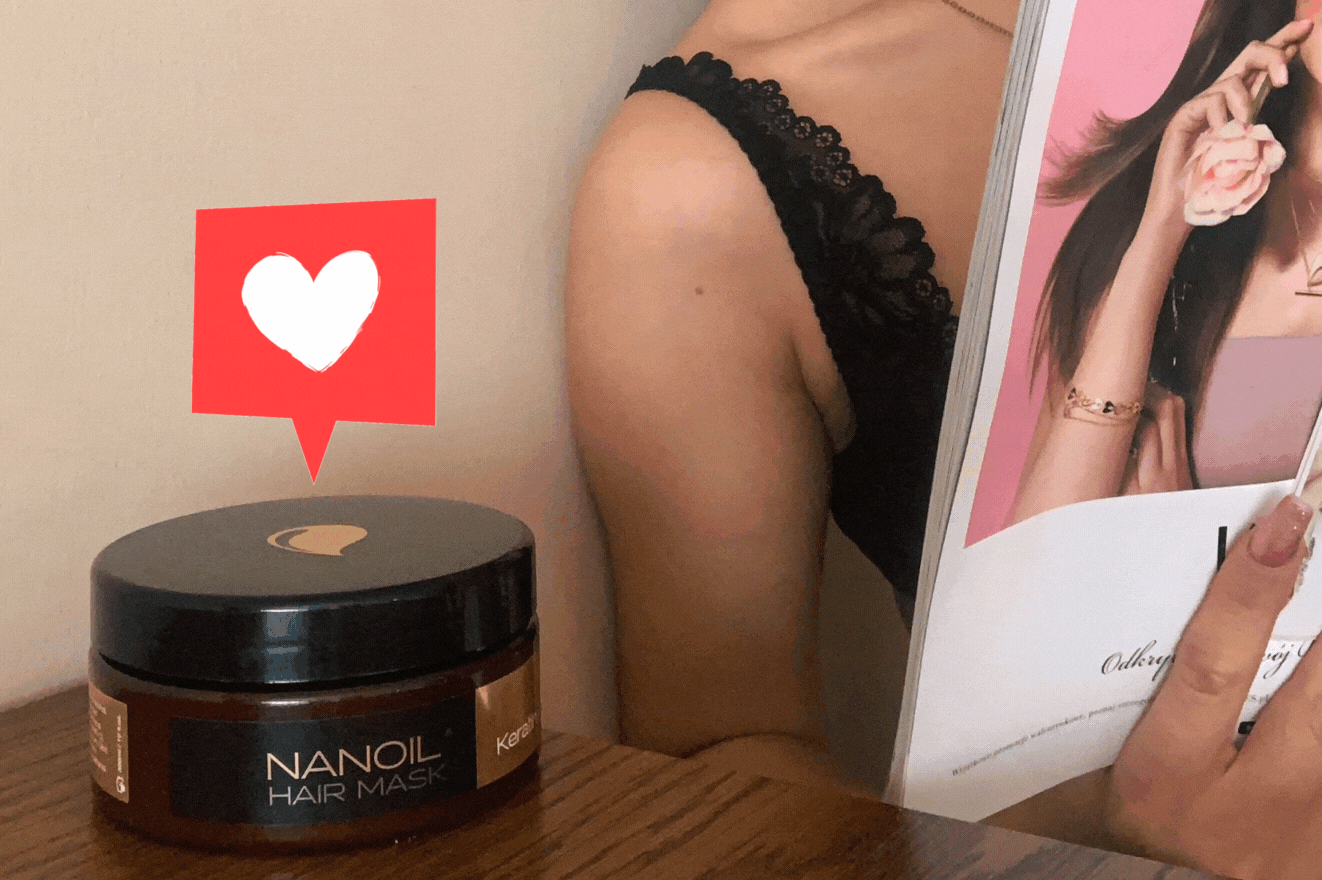 How to use Nanoil keratin hair mask?
The application is very easy. You just need to devote 20 minutes a week and that's all. I've got a Sunday ritual and always find the time to use masks on my face, hands, feet and hair. It's my beauty SPA day! How to apply a Nanoil mask for best effects?
Wash your hair and towel-dry. Never tug the hair! Always squeeze out the excess water gently.
Use a wide-tooth comb to detangle the strands without pulling them out. It's easier to apply cosmetics on brushed hair.
Scoop a small amount of your Nanoil mask. You don't need much: a spoon-sized amount is enough for shoulder-length hair. Spread it across the hair. The mask feels very smooth and is very easy to use, not too thick so it won't weigh down even fine hair.
You can (but don't have to) put on a shower cap. I do because heat makes products work better. Rinse the hair after 20 minutes. Style it as usual. Voila! Enjoy stunning, smooth, shiny hair which smells lovely!
Nanoil Keratin Hair Mask: Results
As I mentioned before, Nanoil works right away – the effect of better-looking, smoother, shinier hair is instant! Apart from the beautifying effect, the mask is a great repairing treatment. Within a few weeks your hair will undergo total renewal. I've been using it for 3 months now and let me say, my hair has never looked so stunning. It's back to life! Healthy, resilient and lovely. It has a brilliant shine, and never gets dull. I have no problems with detangling it.
My opinion on Nanoil Keratin Hair Mask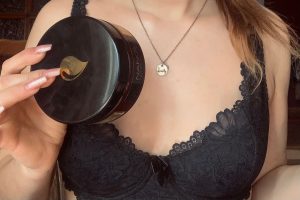 Nanoil is the best mask I've ever used. I can't find any flaws. The first application boosts the appearance, and then the mask repairs the hair gradually, plus has a breathtaking smell like professional salon treatments. They cost a fortune while this mask is really budget considering the effects. I have no doubts: it tops many super-pricey salon masks. At the same time, it lasts very long and when used on a regular basis, it guarantees strong, healthy hair. Test it on your hairdo: www.nanoil.us.