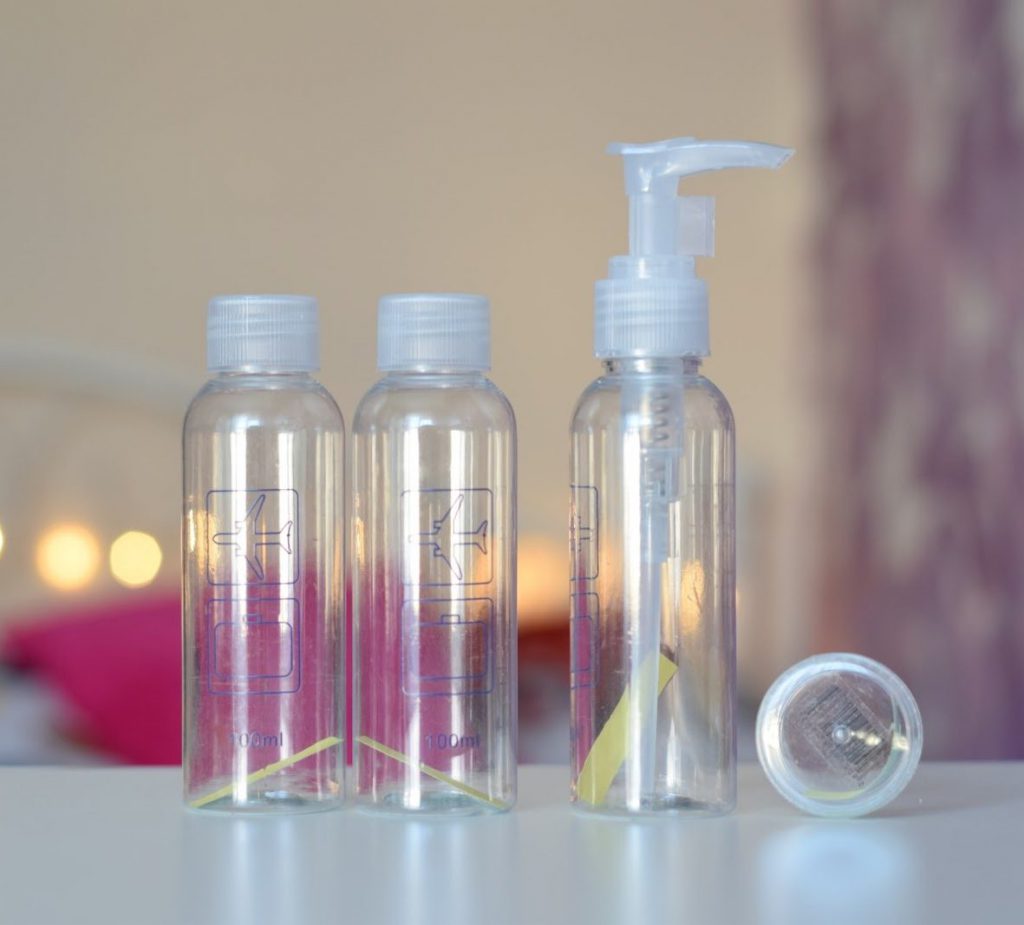 Are you planning to go on a journey? You might be wondering whether you will be needing any cosmetics during your flight? Many of you probably just put a powder (to fix your face makeup) and a lipstick (to fix lip makeup) into your purse. However, it turns out that, being on an airplane, your skin is going through a hard time! So if you don't want to leave the aircraft looking tired with dehydrated skin – it is a good idea to replace the powder and lipstick with products that will really help your face survive the entire flight. 
1. Cosmetics to take on the plane – blotting papers 
Instead of adding more layers of powder and block the pores of the skin, which are starting to produce even more sebum – reach for blotting papers. They are much lighter, take up less space and improve makeup better than any face powder, and at the same time do not affect makeup. How does it work? It collects sebum and perfectly mattifies, leaving no mask effect on the face. I carry my blotting papers constantly in my wallet – the small package is flat and fits everywhere.
2. Cosmetics to take on the plane – thermal water or a hydrolat
On the plane, the air is extremely dry. So very that the humidity onboard drops by half (30% instead of "usual" 60%). Effect? The skin becomes dry and prone to irritation in a very short time. People with oily skin can somehow take 2-3 hours of flight. Unfortunately, it gets worse for those who have dry and sensitive complexion. Therefore, thermal water or hydrolate, which you simply spray the face with are a great remedy. The thermal water has soothing, refreshing and moisturizing properties. It reduces irritation, prevents drying, leaves the skin in good condition. One of my favorite hydrolates is rose water – its soothing and illuminating properties are invaluable.
3. Cosmetics to take on the plane – a small mouthwash
Well. This should not be explained too much: during the trip, we eat meals, and during transfers and check-ins there is not much time to brush our teeth. Mouthwash will help during a few-hour journey without a toothbrush.
4. Cosmetics to take on the plane – antibacterial hand gel
Well, ok, it's not a face cosmetic, but it's still worth mentioning. Antibacterial, small hand gel should not disappear from your purse while traveling. At airports, in airplanes and in all public transport facilities, are full of germs and bacteria – some are very dangerous and can seriously affect our health. To somehow protect yourself from the unpleasant consequences of traveling – it's worth using an antibacterial gel whenever you can. The mini version will not take up much space, and will protect you against germs and bacteria.
5. Cosmetics to take on the plane – lip balm
Just like the skin, the lips also get dry on an aircraft. Many girls complain about rough skin, perleche, cracked lips or even cold sore – all these changes are caused by travel, stress, lack of sleep, dry air on the plane and lack of proper care. It is worth constantly moisturizing and nourishing them to make your lips smooth and soft – one of the best moisturizing and skin regenerating balms is Carmex –  "lip balm praised by Hollywood stars" – as the producer comments. Indeed, the balm is sensational and works wonders in just a few minutes after the application. It works even in extreme climatic conditions, i.e. on the Norwegian glacier;) I thoroughly recommend it!
Many girls also take a small pack of wet wipes, a small perfume bottle, a comb or a brush, a hand cream. What do you think about these cosmetics? What do you think is really needed on the plane? Do you have your favorite products that you use during your travels? Make sure to write about it in the comments.