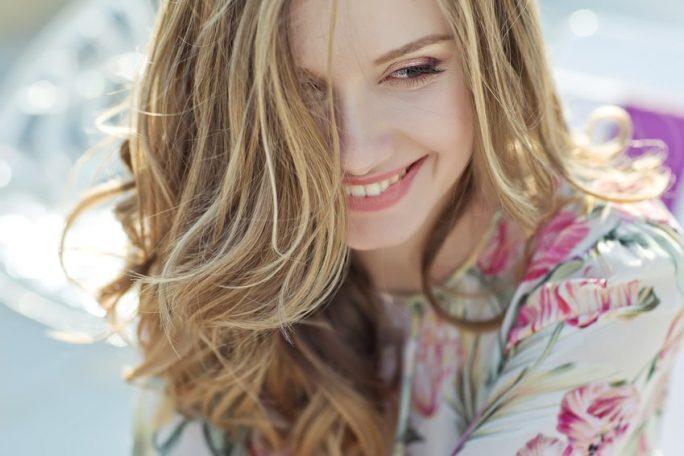 There are two reasons why I'm writing this post: firstly, I want to warn you a little bit and, secondly, I think this so-called slow life trend – or rather its subgroup, which is slow beauty –  got me… Well, it serves me right because I noticed a new and quite bothering tendency of mine: I became a cosmetic snob. This was heading the wrong direction because every time I was in a drug store, I headed to the allies with the most expensive products. Sadly, my budget suffered a lot because of that. I did the math and it turned out that if I hadn't bought all these products, I'd have now a pair of designer shoes. And this is where this slow beauty approach and economy come from. Now I know that there is just a few beauty products that you shouldn't be a cheapskate about. 'The rest is silence.' – as Hamlet would say. The rest is a pair of shoes – as I would say 🙂 What products are worth your money?
In the search of the best beauty products we should remain calm, reasonable and approach this issue with sober mind. It's completely pointless to buy an extremely expensive nail polish or body balm. So what purchases make sense?
Here is the list of beauty products that, in my opinion, you can spend quite a sum on
1. Fragrance
The timeless truth that will never change – I guess – is that every woman should have one phial of an expensive and exclusive fragrance at home. The fragrance that, you know, suits you just perfectly. Obviously, the aroma that won't fade away within an hour but linger on your skin and mirror your personality and style. The perfume that others will identify you with. Designer perfumes are something that adds class and chic, that boosts self-confidence and brings out your femininity. They are an integral part of every date, big life event and other special moments that happen in your life. After all, fragrances stimulate senses and their aroma rekindles memories.
2. Mascara
Well, I guess all of you will agree with me that: these are the eyelashes that enhance the entire makeup and make our look more captivating. Moreover, eyelashes are located near eyes and you have just one pair of these, right? Spider legs and clumpy lashes with flaking off mascara coats get into eyes and cause irritations, or is spoiled by rain and leaves nasty marks on your face – well, no thank you. I don't know if I've told you this before but I'm a contact lenses wearer therefore it would be completely irresponsible and silly of me to apply a low-quality mascara which flecks might get into eyes and cause irritations.
I think that if you had a choice, you'd prefer to save cash on eye shadow rather than on a mascara – and I fully support you with that. And there as plenty of budget eye shadows (such as Essence, Maybelline or Wet n Wild) to choose from. Lashes must be beautiful and look perfect. Therefore, I do my best to coat them with a top-rated mascara which quality is really high. One of such lash-enhancing products is Lashcode mascara that doesn't only beautify my lashes buy also conditions them.
3. Face cream
Of course, it doesn't have to cost you an arm and a leg but if you cleanse your face skin well and you wish for having flawless complexion, then you must realize that the cheapest product contains many synthetic and nasty substances. Few ingredients are really valuable, and they should be enumerated as the first ones on the INCI list. Therefore, the next time you reach for a face cream with snail slime or hyaluronic acid, check which place is taken by the most important ingredient – if not right at the top of the list, then, my friends, you can be sure that this product effectiveness is marginal.
Bad face cream may do you more harm than good. Clogged skin pores, dull complexion, blackheads… Heh, I bet your beautician would have a nervous breakdown if she saw your face 🙂 The longer INCI is, the more synthetic and comedogenic substances you apply to your face. Don't do this.
4. Eye cream
A product that I go gaga over is eye cream. I always choose it carefully.
Why? It's not only about the most delicate skin part on our body, but this is the very first area where wrinkles appear. None, even the best eye makeup won't camouflage wrinkles, dark circles, puffiness or fatigue. Therefore, if you have limited budget but turned 30, resign from other products and focus on a high quality eye cream. Your skin will be grateful.
5. Hair, body and face oil
It's generally believed that face and body oils are a kind of godsend and there is no other beauty product that would take care of you as a good, cold-pressed, unrefined and bio oil does. That's true providing that its quality is high. Let me tell you something: when you go shopping and notice a bottle of argan oil standing on a shelf, then probably it's either 'boosted' with other and often cheaper oils, or it's pressed from kernels which quality is doubtful. Sadly, a good natural oil costs more but this is the expense that pays off because such oils are incredibly efficient and last for a few long months. When it comes to hair care, before rushing to a shop and getting an oil, you must know what porosity type your hair is. My advice here is as follows: find an online hair porosity test and run it so as to make sure that the natural oil you're about to buy will suit your strands.
6. Foundation
The present-day foundations aren't only responsible for improving skin appearance but also condition it and protect from harmful UVA and UVB rays.
When choosing a foundation, you should follow the same rules as while shopping for face cream: the product must be high quality, doesn't clog skin pores and condition skin. Sadly, I haven't found a perfect foundation yet, but I'm looking for it intensively and of course I have a list of my top products that are really close to become an ideal foundation…
… but I'll explain the issue better some other time 🙂
What are your thoughts concerning my list? Would you add something or exclude an item? Leave comments below 🙂