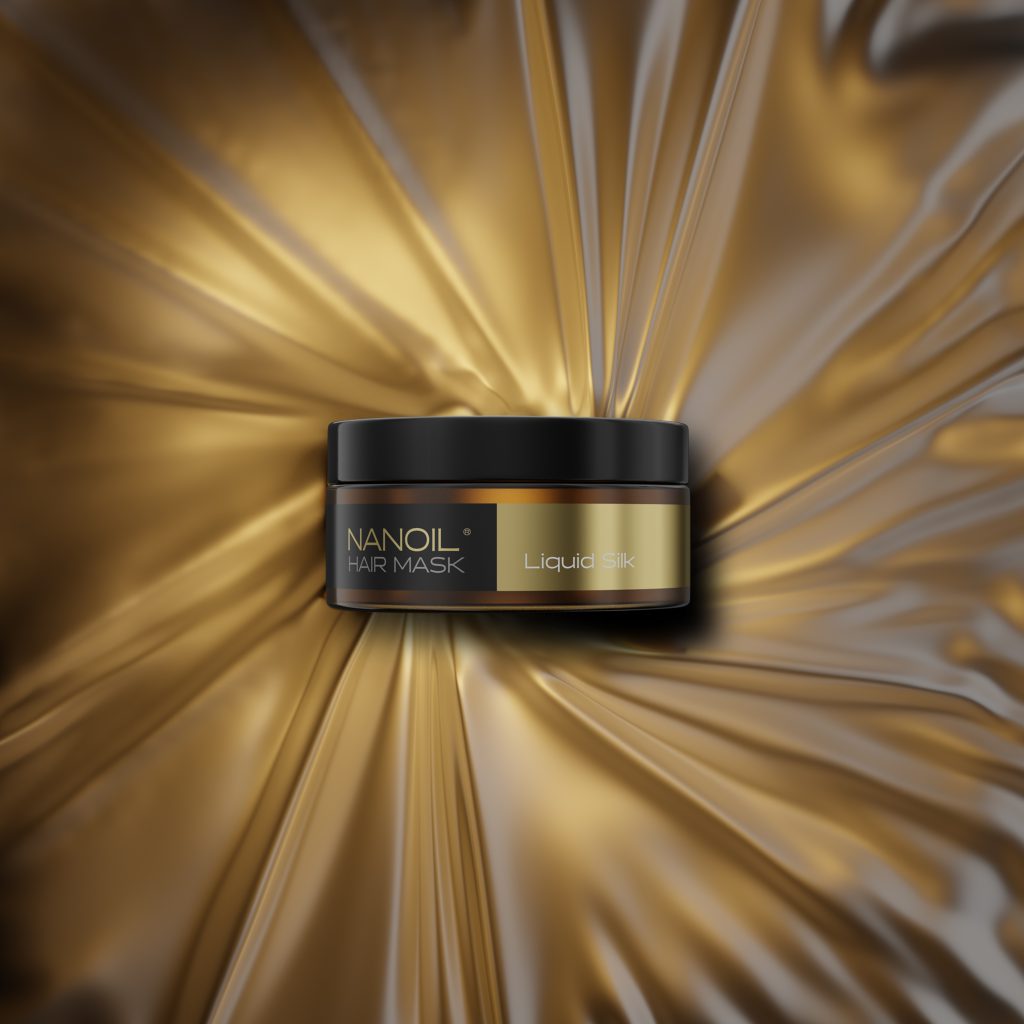 We all have our favorite hair masks. If I asked you about a hair product that you can't do without, hands down you'd point to a mask – it gives a more intense effect than a conditioner and brings hair back to life. One question arises, though: which hair mask is the best one?
I'd been looking for a good mask for my "fussy" hair – frizzy, brittle, splitting – for a very long time and finally I found it and wish to tell you about my discovery today. Enjoy reading!
The best hair mask?
Only Nanoil Liquid Silk Hair Mask!
This might sound too loftily but products from Nanoil really changed my hair care routine for the better. I tested their oils matching hair porosity (the coolest hair oils!) and recently I reached for a new arrival – Nanoil hair mask based on liquid silk. I picked this one but they offer four other masks: enriched with charcoal, argan oil, keratin and algae. I figured that the one with silk suited my hair the most.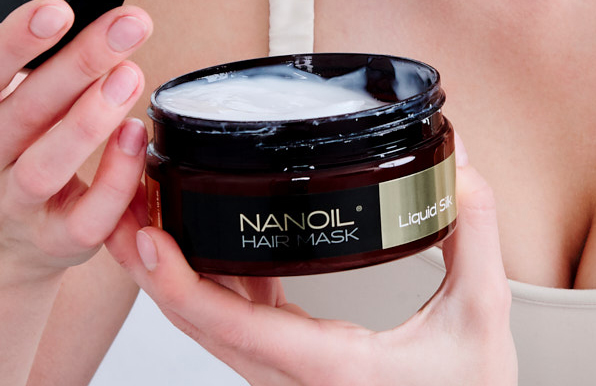 What made me buy it? Above all, it was simple composition without unnecessary substances such as parabens, colorants, etc. This mask is based on a hair-care stunner – liquid silk – protein that penetrates the hair, strengthens, smoothes out and protects. This is a main ingredient yet not the only one: provitamin B5 (or panthenol) nourishes and keeps hair moisturized.
Believe me, the two ingredients are more than enough for the hair. Regular application of Nanoil Liquid Silk Hair Mask and a bit of patience are all it takes to make the hair lovely again after just 3 or 4 uses. And it's achieved without salon therapies which is the coolest thing for me – budget-friendly solution. The price of Nanoil hair masks isn't high.

How does Nanoil Liquid Silk Mask work?
Effects on frizzy hair
My hair has always posed a challenge – it loves to go frizzy, split and brittle. If I fail to provide the right care, it's likely to look really bad. Thankfully now it's changed thanks to Nanoil Liquid Silk Hair Mask – the best mask for frizzy hair.
Are you curious about the effect that Nanoil Liquid Silk Mask gives? I was too, and that's why I started using it 5 weeks ago and have been religiously monitoring the changes ever since. Today I have no doubts – this mask has no flaws. Regularly applied (e.g. every three days), it:
prevents frizz and static
smoothes out hair leaving it silky
protects from heat-styling damage
brings out the natural lovely hair shine
strengthens preventing hair breakage and splitting
nourishes and revives color-treated hair.
Surprisingly very little effort is needed to get all the benefits because the use of Nanoil masks is very easy. The whole process consists of just three steps: a hair wash, applying and leaving in the mask for 15 mins, rinsing it thoroughly. To me it's the easiest way to repair and beautify my hair at home – even hair oil treatment takes more time.
Would you like to know more details? You can order Nanoil Liquid Silk Mask and other products from the brand with home delivery here www.nanoil.us.