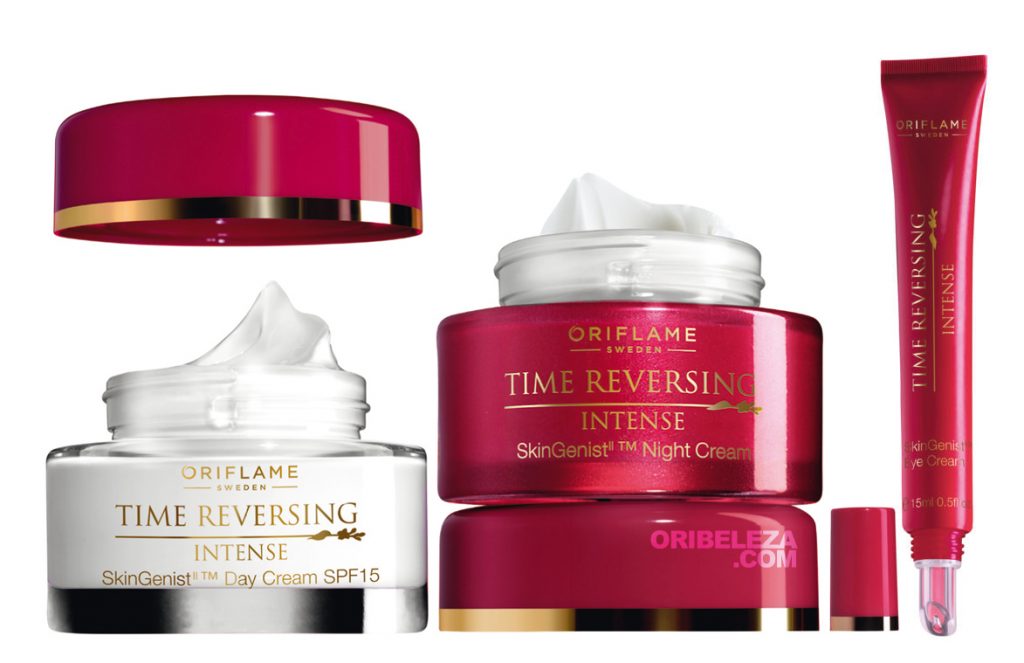 Hey, Girls!
I don't know how many of you actually think about your skin around eyes, but it's time to take care of it. If you look for a good anti-wrinkle cream for these parts of the face, check out my blog. I will be telling all about which cream deserves your attention and which is just a complete waste of time.
I search for the cream to reverse the time a bit 😉
Currently, for a month now I use the red cream by Oriflame: Time Reversing Intense. The name is pretty and encouraging. Will it work as the name promises
According to Oriflame, Time Reversing has intense rejuvenating action because it activates 3 beauty genes that with age may weaken and decline. Genistein is a substance that is the most important component in this rejuvenating cream. It has a direct impact on 3 beauty genes. Genistein is a soy isoflavone which supports protein production in cells and improves its reconstruction.
Time Reversing Intense composition is long and besides the aforementioned substance, you will find there few vegetable extracts. I admit that both the description and the composition impressed me and make me automatically view this cream as… effective.
I couldn't be more wrong. I seriously don't know how my 3 youth genes described by Oriflame work, but Time Reversing has nothing on them. It doesn't work. It doesn't stimulate. My skin around eyes hasn't changed even a bit. No hydration, no smoother, it is not even rested. I had high hopes that Time Reversing will work because just moments after application of the cream around my eyes, a gentle layer coated it and made skin look better than usual, but this effect was brief, i.e. until the moment cream was absorbed by the skin.
I have no idea if Time Reversing works like that for everyone because that would be weird. Perhaps I'm some "beauty" exception. Unfortunately, I cannot recommend it to you.