What does proper hair care look like?
This is one of the common questions most of us want to know the answer to. I will tell you a secret – it isn't about HOW you care for hair but WHAT you use to make it healthier, stronger and gorgeous.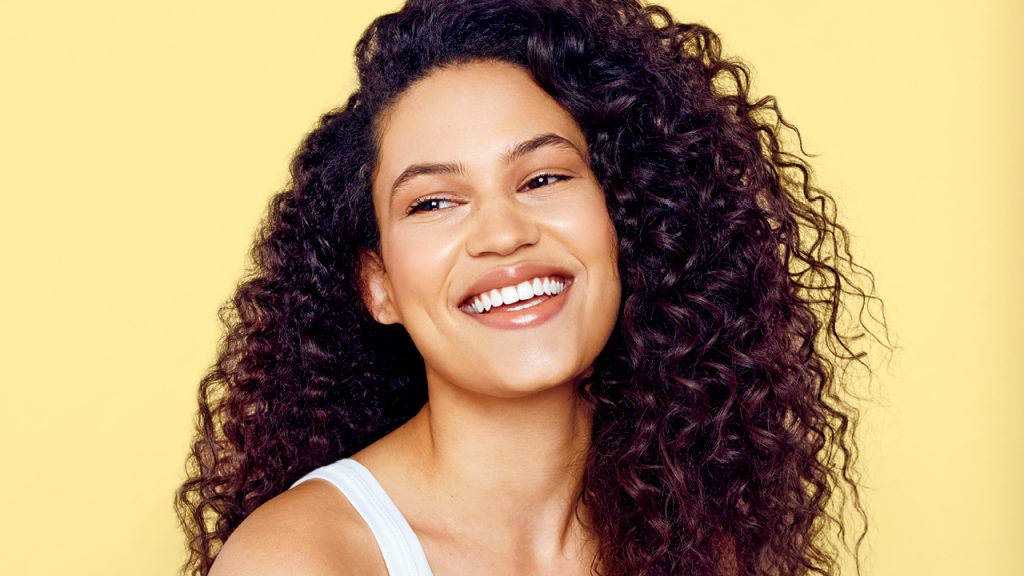 Fabulous hair is the result of using the right hair care products.
It must be realized that you can't have a fine-looking hairdo unless you take good care of the strands. Luckily, there are other ways to achieve this goal than wasting a lot of time on long and complicated in-salon treatments. What am I talking about? My secret is regular use of quality hair masks. These products deliver strong effects, leaving hair repaired, stronger, moisturized and nourished. In other words, hair masks are a kind of do-it-all product, thus being so good at improving the general appearance of hair. There is one thing to bear in mind, though.
To give you the promised results, a hair mask must be formulated with the right ingredients. Sadly, there are so many products on the market that just pretend to be a hair rescuer…
What hair mask is the best?
There are a few criteria that I always take into account while looking for a good hair mask for myself. Firstly, I never perceive the price as a reliable indicator of a product's quality. Trust me, it's happened more than once that a very cheap hair mask appeared to be amazing, whereas some costly cosmetics turned out to be a complete failure.
A good hair mask is one that:
is made up of naturally-derived ingredients.
satisfies hair needs, e.g. supplies proteins to reverse damage.
contains no parabens, no phthalates, no mineral oils or other similar.
has a simple formula, with not too many ingredients.
has a lightweight and cream texture that facilitates application.
Naturally, there are more features that your next hair mask should have, but these ones are the most important so I suggest keeping them in mind. Now, let's focus on the hair masks that meet these criteria and, at least in my opinion, are worth your money.
MY TOP PRODUCTS: BEST HAIR MASKS
No 1.

Nanoil Keratin Hair Mask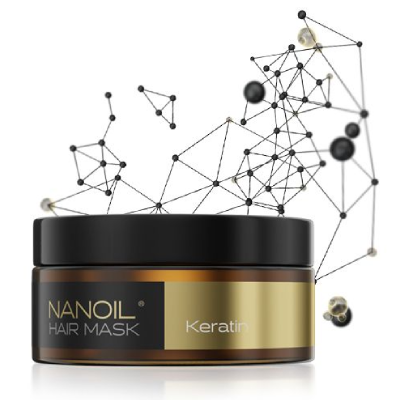 No doubt, Nanoil keratin hair mask is definitely my personal must-have in terms of hair care products. Having the consistency of a pudding and smelling beautiful, Nanoil Keratin Hair Mask leaves my hair sleek and shiny after a single application. It's literally amazing. Hydrolyzed keratin and panthenol effectively and visibly rebuild the hair shaft, locks water inside and protects against damage (e.g. against splitting). Could you possibly ask for more? Actually, you can – Nanoil keratin hair mask prevents frizz and facilitates combing that is pretty problematic after washing. Nanoil Keratin Hair Mask does it all – no lie – and now I can't imagine my hair care without this incredible product. Especially that it offers safe ingredients and is easy on the pocket.
More information: https://nanoil.us/keratin-hair-mask
No 2.

Kevin Murphy Hydrate Me Masque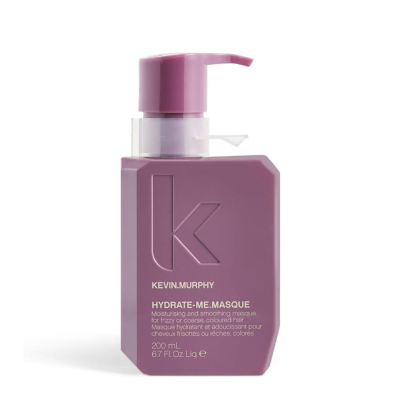 Kevin Murphy's hair mask in its purple packaging is another product deserving a top place on my podium. In general, I love the design – these bottles having various strange shapes with a pump knock me off my feet. I don't think it's possible to see such packaging and ignore it. When it comes to the effects, Hydrate Me hair mask is good at repairing dry hair that is damaged by the sun or sea water. I tend to reach for Kevin Murphy after returning home from my summer holidays because I know that the oil blend (rosehip, evening primrose, bergamot) combined with shea butter, vitamin C and seaweed extract are what helps my hair to recover. The texture is creamy and nutrient-rich. This product smooths hair quite nicely after washing, which facilitates combing.
No 3.

Wella Professionals SP Luxe Oil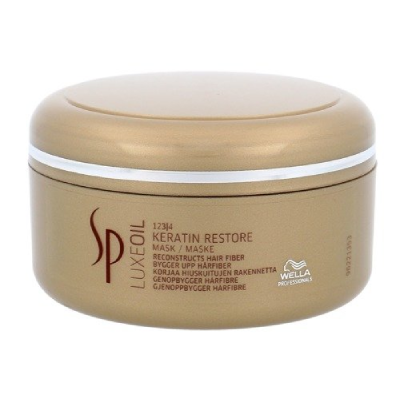 This is something for those of you who like plant oils – Wella SP Luxe Oil hair mask. The mask owes its effectiveness to three oils extracted from argan, jojoba and almond kernels. The formula is also enriched with keratin, making this product perfect for damaged hair that requires deep repair. Overall, Wella hair masks are pretty cool and I see them in professional hair salons, which makes me think that these products are worth their price, especially after realizing that they are big and the texture is nice. Of course, I spotted some drawbacks, too. Do you want to know what they are? To me, over-processed hair or the hair that doesn't hold volume may not tolerate this mask well. You just have to try it first. Perhaps you can get a sample before buying the regular product? Think about it.