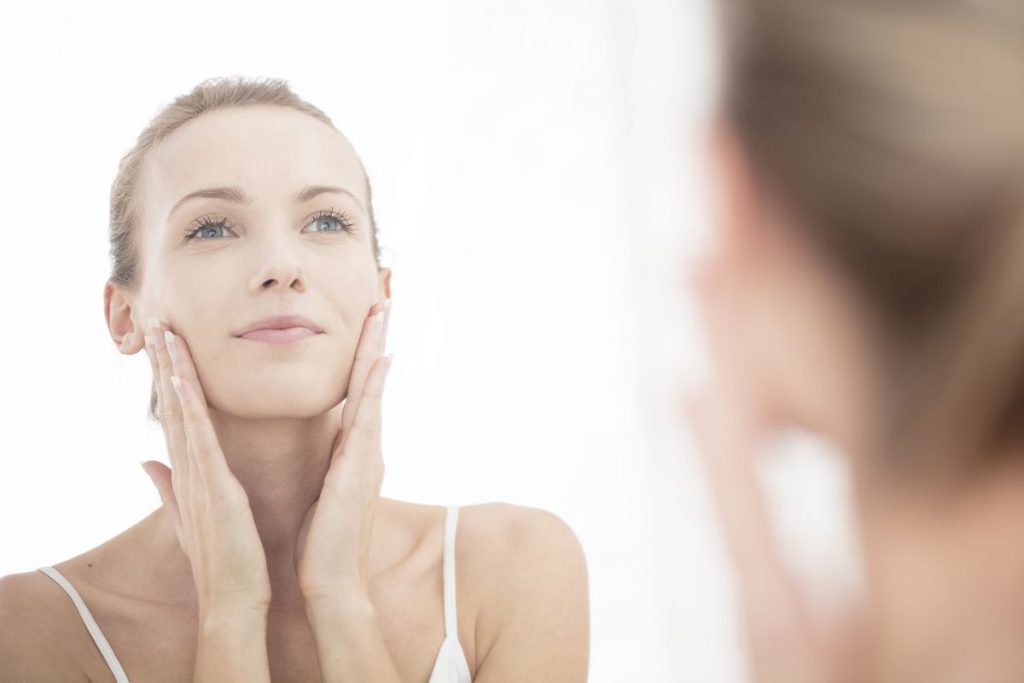 Hello!
We cannot imagine leaving our skin with no care whatsoever. Nonetheless, we women know best what true body care means, how much time it takes and how much it costs. Today's post will present general and feminine care routine.
How to take care of the skin on a daily basis?
In everyday skincare are five important steps:
cleanse – removal of make-up, excess sebum, dead skin cells, and other dirt is extremely important in everyday care so that the skin can function normally. For this step used are various cosmetics: exfoliators, foams, toners and many others;
face mask

– complementation of every skincare routine. You just need to match it to the skin type and its needs. You can choose among several types of face mask: sheet, powder, bubble, algae;

moisturizer

– it is an extremely important step in every skincare. If you don't want wrinkles, dry skin patches, red spots, and irritations, you better moisturize;

sun protection

– UV filter cream should be used all year long: higher SPF in the summer, lower in the winter. This product will protect skin against wrinkles, hyperpigmentation, sunburns, and redness;

massage

– relaxation should be part of the everyday routine as well. It helps deliver nourishing substances contained in cosmetics to deeper skin layers, improves blood circulation and helps relax.
Beauty salon treatments
Did you know that more and more women use beauty salon treatments? Highly popular is the facial injections treatment. Ladies age 36-50 are the ones to do it most frequently – no surprise here as this is the time when first wrinkles appear.
There are plenty of plastic surgeries made. Breast lift is highly popular among women between 19 and 34 years, liposuction is the most common for under 50 women, while the eyelid lifting is chosen by ladies over 50.