Darlings!
Today I have for you in cosmetic curiosities style which may come in handy one day so I encourage you to read on, comment and share. Write it down because you never know when you will need the answer to the main title question: how to remove make-up when you're short on make-up remover?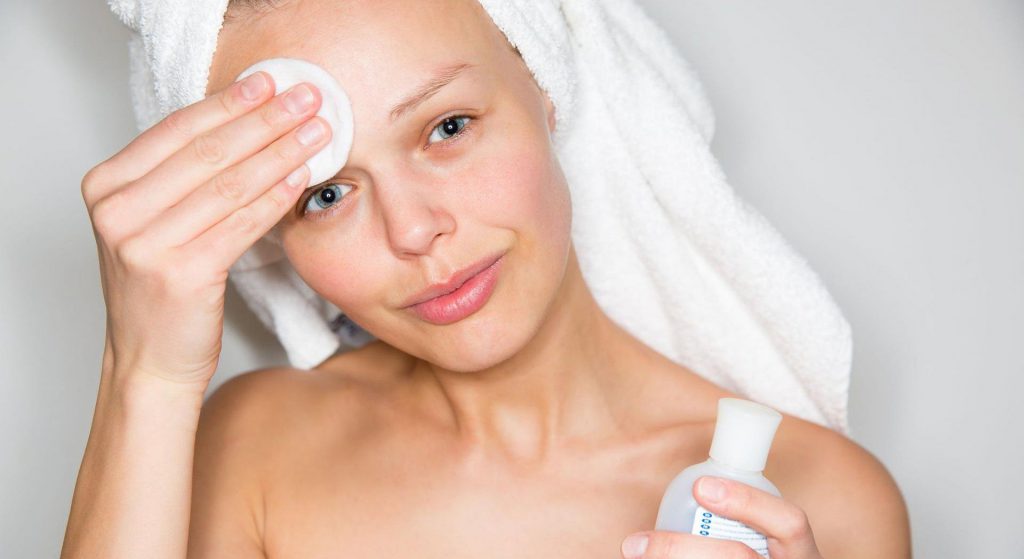 What will you find in this article?
I have gathered for you the best and most interesting ways to remove make-up without the use of special cosmetics. Obviously, I tested each one of them beforehand so it's a compendium of proven tricks and alternatives.
Enjoy! <3
Removing make-up without make-up remover
Guides of this sort are most helpful while traveling. I would know as mostly when I'm away from home is when I have to look for alternative solutions when I forget, e.g. my favorite micellar liquid.
You do remember that you have to remove your make-up before going to bed so lack of proper cosmetics is no excuse!
What can you do in such a situation? Should you look for the nearest drugstore to get yourself a new product? Should you srub face with a dry cotton pad? Well, no! This is the time to look for alternative ways to remove make-up – without micellar liquid or cleansing milk. There are quite a few of them so each one of you can find something for themselves. It is worth getting to know them as then no situation will ever catch you by surprise.
What can you use to remove make-up?
May I present you with 5 alternative methods to remove make-up without the use of make-up remover, cleansing milk, or bi-phased liquid.
1.  COTTON CLOTH AND WATER
If you do not use waterproof cosmetics then sometimes clean tap water is enough. However, the water alone will now be sufficient so you need a soft piece of material – the best would be Glov for make-up removal without cosmetics. However, when you lack options muslin or cotton cloth will be all you need. You need to soak it in warm water and gently wipe your eyes and face to remove make-up. Attention: no invasive rubbing.
2.  NATURAL COSMETIC OIL
For heavier make-up and waterproof cosmetics, you will need a substance that will handle dissolving it. The best for the job is fat so if you have some natural oil with you, e.g. argan, jojoba, almond, or even coconut oil then you're saved. Just take some oil onto your hand and massage it into the skin. You can easily spread it also on the eyes because (when it's pure oil, no artificial additions) nothing harmful will happen. After a short massage just wipe off all the oil and dirt from your face using a cotton pad, repeat if necessary. Oil is great for make-up removal, conditions skin around the eyes as well as eyelashes, brows, and the skin in general.
3.  STRIGHT FROM THE KITCHEN: OLIVE OIL
If you do not use cosmetic oils, then you should definitely change this fact because it can be your rescue. The same thing as above can be done with olive oil. Yes, the regular extra virgin olive oil that you happen to use for your Italian cuisine. Just rub it in the face, then wipe it off and you're ready.
4.  MOISTURISING FACE CREAM
A great replacement for cleansing milk is face cream. The best one is the heavy cream because it is able to handle better the difficult to remove cosmetics. First, wash your face with water and then apply a bit more cream than usual. Massage your skin to dissolve make-up then wipe the cream along with the dirt using a cotton pad or cloth. Attention: some creams may cause irritation to the eyes and their area so need to make sure that the cream you use is natural and hypoallergenic.
5.  MAKE-UP REMOVING GEL WITH CUCUMBER
Lastly, the thing that surprised even me. Did you know that make-up removal can be used simply… vegetables and fruits? The best for the job is cucumber, but you can also try avocado. Just blend one or another (or squash it with a fork), then apply created paste to the skin, massage it, and wait few moments. Then wash your face.
Let me know which one of those methods have you heard of before!