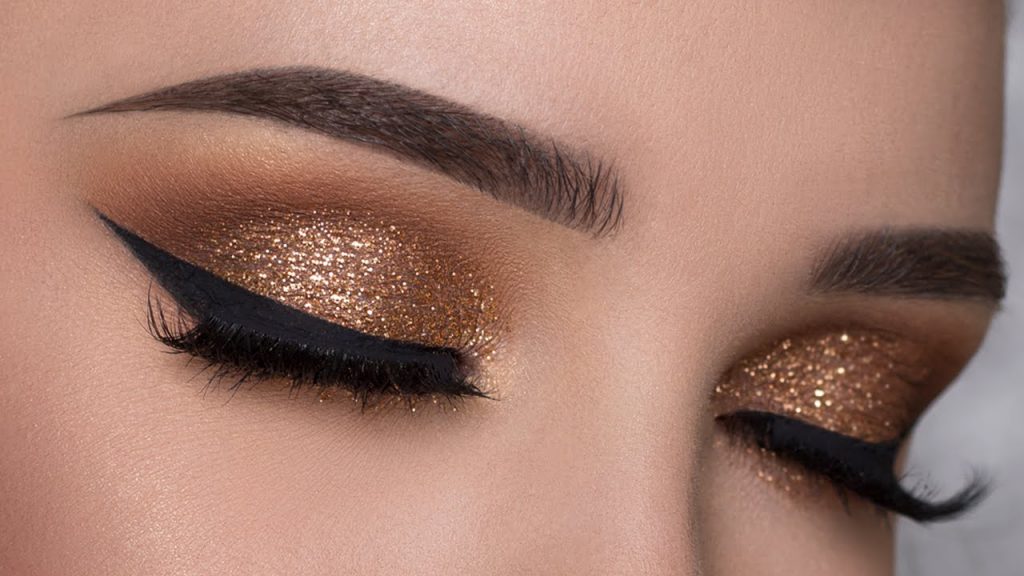 A well-applied makeup can enhance the best features of your face, conceal flaws and as a  result, completely change your looks. Once you notice the first fine lines appearing on your face, you can apply makeup that will hide them completely. Therefore, if you wish to maintain young looks for longer, discover how to do rejuvenating makeup.
Introduction to a rejuvenating makeup: brightening concealer 
Matt, dense and heavy cosmetics have a tendency to collect in the hollows of the skin, which means that instead of hiding wrinkles, dark circles under the eyes and redness – they emphasize them. That's why you should replace them with a light, liquid concealer, which not only effectively masks all imperfections, but also reflects the light so that it will make wrinkles less visible. In addition, the light formula of the product will avoid getting it in the nasolabial furrows and mask the so-called. "crow's feet".
Rejuvenating makeup base: foundation 
The foundation that we choose should be light, brightening and perfectly matched to our complexion. When choosing it, it is worth paying attention not only to the shade, but also to the undertones: foundations from a warm yellow palette rejuvenate, and a cool, pinkish can add years and look unhealthy. The application method of the foundation is equally important; for this purpose, it is best to choose a sponge. First, it should be wet and thoroughly squeezed, then dose the right amount of foundation on the back of your hand, take it on a sponge and gently pat into the skin.
Fixing rejuvenating makeup: powder
The improperly chosen powder will emphasize each wrinkle. For this reason, it is best to reach for a transparent loose powder, which will additionally brighten the face. Powder should be used in a small amount, that is, gently sprinkle it all over the face in order to fix the foundation.
Rejuvenating cheek makeup : blush
The blushes give us a fresh and youthful look provided that you use a suitably selected shade of the cosmetic. Depending on the complexion, we can choose from pink, brown and orange tones. A blush in the form of a cream or gel is worth mentioning. The product will blend with the skin and thus provide a delicate effect.
Rejuvenating eye makeup: dark under-eye circles and mascara
Because of the appearance of 'crow's feet', you must be extremely careful when applying makeup to the eye area. Therefore, pearl eyeshadows used in excess enhance wrinkles and, as a result, add years, but applying them in a small amount will have the opposite effect. You can choose shades in the form of a cream or pressed ones that will not gather in the eyelid hollows. To do your eyeliner, it is worth using a pencil in a milder brown or gray color, which will be a great substitute for the black one. Coating the eyelashes should be aimed at not extreme thickening, but a delicate enhancing and eye-opening effect.
Rejuvenating lip makeup: lipstick or lip gloss?
Both, in natural, delicate shades and giving the lips a light shine. Dark lipsticks should be put away as soon as the lips begin to get narrower. It is a natural sign of aging. You can also try out tricks that will make the lips look fuller, for example, lightly illuminate the center of the lips with a lip gloss.