The temperature is rising, we plan our summer trips, buy new beauty products… Do we remember about hair, though? It requires special care and protection on hot days. In today's post I share my top tips for summertime hair care. If you follow some rules, your strands will stay healthy and fabulous even when the summer is over.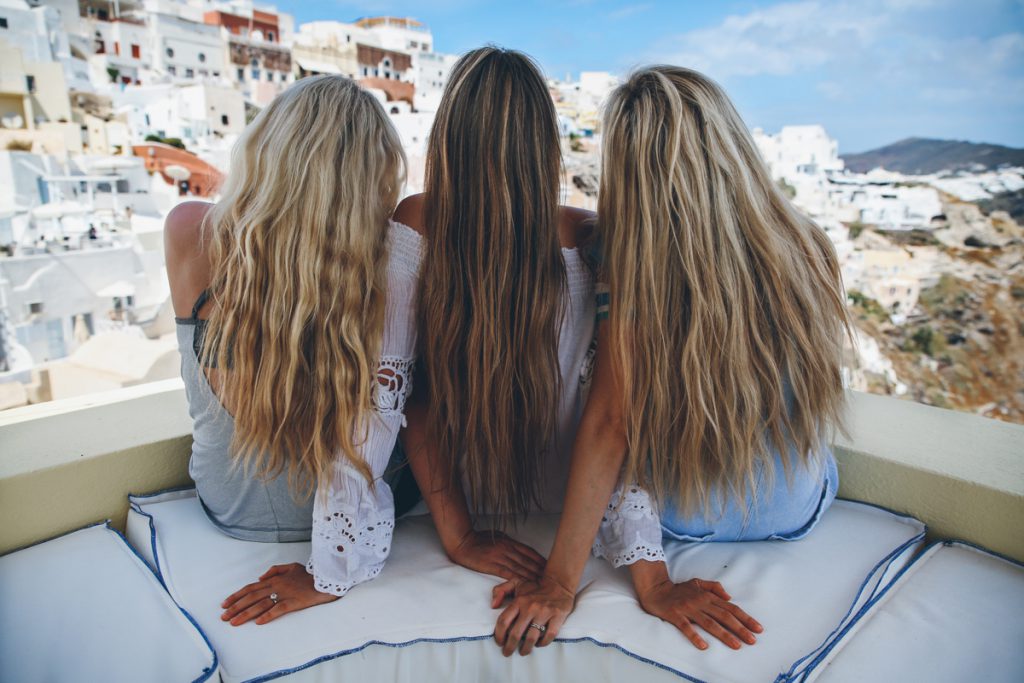 How to care for hair in the summer?
1. First and foremost: PROTECTION
a. UV filter
I'm sure you've already bought a face and body sunblock. Good for you! What about your hair? We tend to forget that the sunlight is equally destructive for our hairdos and we may end up with burnt strands instead of shiny, lovely tresses. To be honest I got myself a protective hair spray last year and I never did that before. Better late than never! If you haven't got it yet, you must catch up and use it every day in the summer, especially when you go to warm countries. Anti-sun damage mists are nice and easy to use, and they last long. They protect from the sunlight but also from sea salt and chlorine.
b. Headwear
A good old cap, fancy hat or scarf? No matter what you choose, it saves your hair! I'm big on straw hats because they look lovely and protect the scalp and hair. It is a nice addition to your outfit, preventing scalp overheating and hair dryness.
2. Intensive MOISTURIZING
I test lots of new hair products all year round but I focus on moisturizing and nourishing treatments in the summer. I usually replace conditioners with more intensive masks. I use keratin, panthenol and other deeply-hydrating substances. For the time being I've got two favorites: Nanoil Keratin Hair Mask and Nanoil Algae Hair Mask. They are perfect for moisturizing and repairing the strands.
3. To DRY or not to dry?
I can't give you a yes/no answer. I know you don't feel like using a dryer in the heat but I advise you to dry the scalp at least (with cool airflow of course; hold it around ten inches away from the scalp). If you let the sun dry it, you're going to suffer from dryness for sure. When it comes to hair ends, I let them air-dry. I think it's a good compromise.
4. Suitable HAIRSTYLE
Even though I love letting my hair down, I usually tie it up in the summer. Braids, low ponytails or high buns are my favorites. I noticed my hair stays fresh for longer when I wear it tied. It's also protected from sea salt and the sunlight. Braids have an extra asset in the form of lovely waves.
What about your summer hair care? Share your tips please. <3