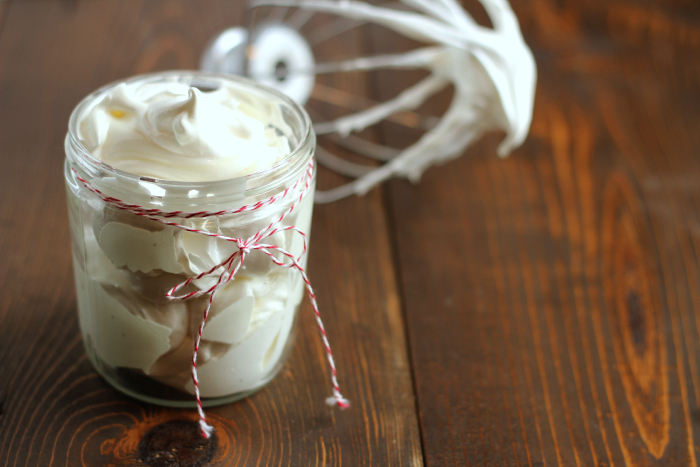 I love the possibilities given by the semi-finished goods. I'm talking here about the ones available on-line as well as the SFGs that are stored in our kitchen. Today, I'm going to show you a DIY manual for a fluffy body butter which works to treat skin fatigued by the summer sun. I'm going to use only the product that each of you is supposed to have at home. Or at least those of you who like good and healthy sweets 🙂
Body butter. Is it good for the summer?
It might seem that in the summer we should reach for lighter and fast-absorbing cosmetics. When we think about body butter, we rather imagine a dense, heavy and hard-to-be-absorbed by the skin product that suits the winter months more. Now, I'm going to break this stereotype and show you that body butter can also be fluffy and light. I don't get separated with my body butter even in this summer period. What may surprise you, I use this cosmetic even more frequently since it provides my skin with relief and moisturisation that is truly needed after long exposition to the sun.
DIY | BODY BUTTER FOR THE SUMMER
We should have at hand:
1,5 glass (375 ml) of coconut oil,
3 tablespoons of natural honey,
1 tablespoon of vanilla extract.
Mix all the ingredients until you obtain an even, creamy consistency. In a case coconut oil is too dense, it's a good idea to warm it up slightly. You can use a microwave or just place it somewhere where it can be exposed to the sun. However, remember not to melt the coconut oil but to make it more plastic. Also, to make the blending easier, don't hesitate to use a food mixer. Thanks to this device you will make your homemade skin-saver more fluffy. Once you mix all the ingredients, put your new cosmetic to a jar and store it somewhere in a cool, dark place.
How does homemade coconut and honey body butter work?
This coconut body butter will enable you to keep your skin supple and elastic. It moisturises perfectly and maintains the water in skin even in the exceptionally hot days. This combination of substances is simply superb. If applied regularly, the body butter delivers anti-inflammatory action, makes skin more firm, keeps it soft and delicate to the touch.
If you don't have your summer body balm yet, don't wait any longer and do it yourself! 😉