Hello!
Today, we'll talk about skin care – combination skin care in particular. I'm sure you would agree with me that taking good care of this skin type is pretty challenging. On one hand you have to deal with shiny T-zone, but on the other there are some dry skin patches that are prone to irritations and often are hyper-reactive. So, today I'll do my best to give you all essential info about combination skin needs, and how to make it look healthy and flawless.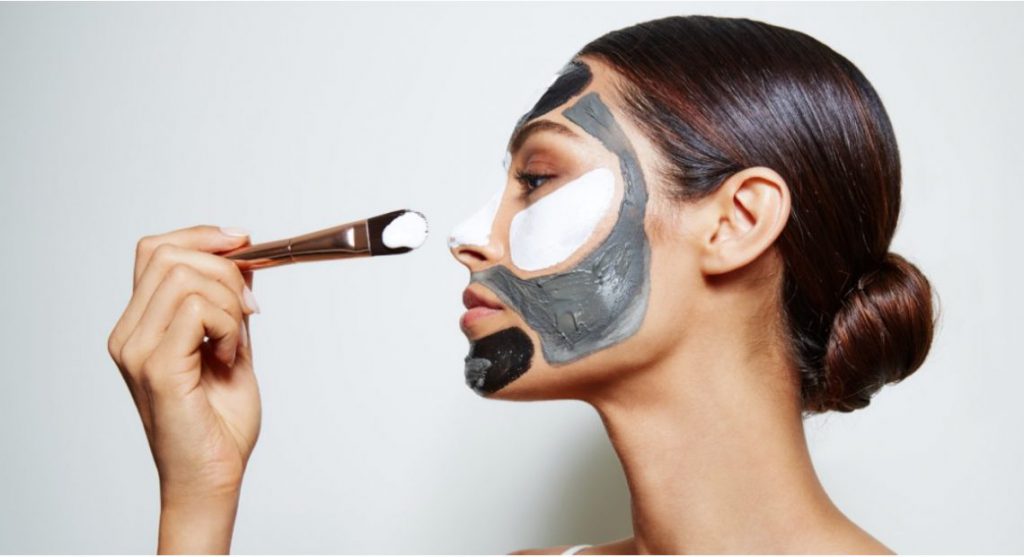 One complexion, two skin types. Combination skin profile
Combination skin is just one type that is made of two extremely different skin types. It has two characteristic areas: one – oily on the forehead, nose and chin, and the second – dry on cheeks. This is why combination skin is prone not only to acne and shine, but also to irritations as well as dehydrated and flaking epidermis.
What causes combination skin?
You're probably wondering how on earth it's possible to have two skin types on the face, and why your skin is combination. In most cases combination skin is written in your genes, thus there is nothing you can do about this. However, your current skin type may become a combination as the consequence of stress, urban pollution, smog, hormonal imbalance and obviously due to using wrong skincare products that instead of keeping your skin healthy and calm, they make the situation worse.
Combination skin care guide
This isn't a typical complexion because when it's combination, you have to take care of two skin types. In other words, you have to constantly deal both with oily and dehydrated skin. How to do it? Luckily, this isn't complicated at all. I've prepared a short combination skin care guide. Here it is.
If your skin is combination, your basic skin ritual should consist of the following steps:
2 times a day, morning and evening, wash your face with a gel cleanser or a mild cleansing foam for combination skin (alternatively you can go for a cleanser dedicated for all skin types).
2 times a day, after washing your face, wipe it with an oil-control mild facial toner to calm down the skin and balance the skin's pH.
2 times a day, morning and evening, apply a gentle and lightweight face serum, e.g. moisturizing with hyaluronic acid, and don't forget to follow with a face cream. I suggest using a lightweight cream, e.g. gel face cream in the morning and nutrient-rich night cream at bedtime.
1 time a week apply an enzymatic peel. Such a product will give you a deep clean, and its application doesn't require rubbing the product into the skin, meaning that in this way you minimize the risk of irritation.
1/2 times a week apply a nourishing and moisturizing facial mask. In case of combination skin, try a white clay facial mask because it calms down the skin, balances sebum production and nourishes.
Combination skin and multi-tasking
I know that many ladies having combination skin make use of so-called "multi-tasking" technique, which depends on applying two types of facial masks at the same time. One aims at balancing sebum, thus it's put on oily face parts such as T-zone, and the other facial mask nourishes and moisturizes skin, which is obviously applied to the dry skin areas such as cheeks.
Have you tried multi-tasking in skincare? What are your ways of taking care of combination skin? Can you recommend any products? Let me know in the comments!