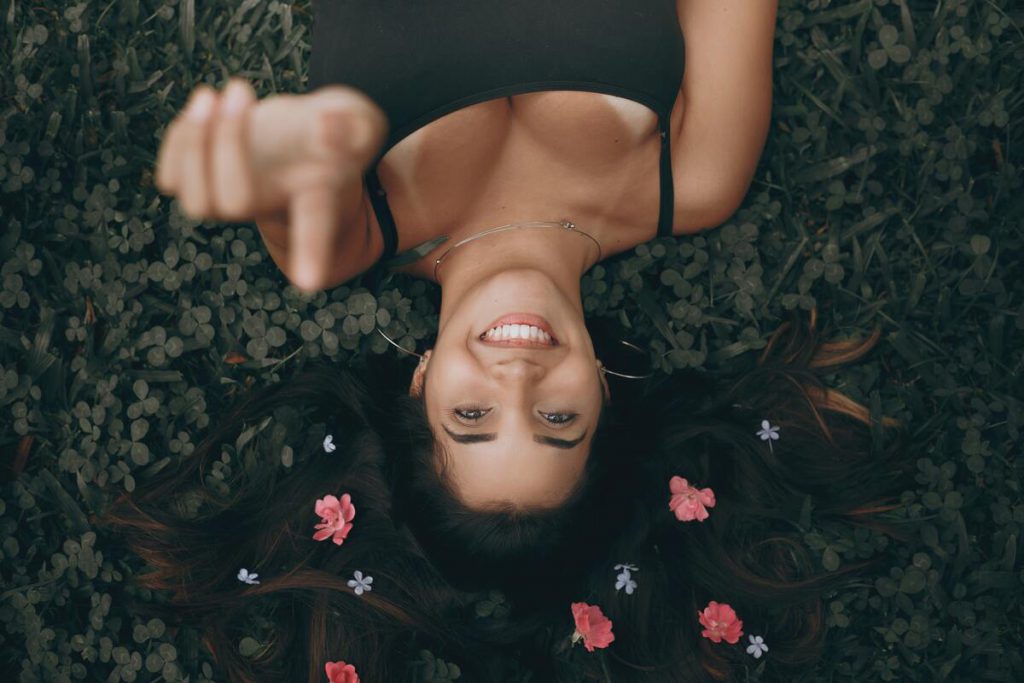 How are you all feeling? I hope everything is great. Today I've prepared something completely different than usual. Do you ever use brow gel? If you are looking for the perfect one, I'm here to help 🙂
Defining brows with brow gel is an extremely popular brow styling method, eagerly chosen by many women. The easy application is a huge advantage of this method.
One question remains: how to find the best brow for yourself gel among so many products available on the beauty market nowadays? Are there any brow gels out there sure not to disappoint us and meet every expectation?
I have rounded up my TOP 3 favorite brow gels. Learn more about their properties and choose the one that meets your needs the most! I've chosen the best of the best!
TOP 3 BROW GELS
Nanobrow Lamination Gel
Nanobrow Lamination Gel is by far my favorite brow gel ever. I ordered it some time ago online and so far it has met all my requirements. The = Nanobrow brow gel was created in four beautiful shades: Transparent, Beige, Brown, and Black. I went for the Transparent one as I wanted to achieve the most natural-looking effect possible. Nanobrow Lamination Gel separates, styles, and improves the natural brow shape. It allows you to add color to brow hairs and enjoy your polished look all day long. I've never before come across a brow gel that actually stays put on the brows for 24 hours – with the Nanobrow gel, however, it's possible. Interestingly, this brow gel provides me with a professionally-looking laminating effect. It contains hydrogenated castor oil which supports moisturizing eyebrows and protects them from damage. The Nanobrow brow gel can be combined with other brow makeup products, like a brow pencil or powder, to enhance the effects. If you struggle with unruly brows, this brow gel is definitely the best choice for you. Beautifully shaped and defined eyebrows without looking overdrawn are something I like! In addition, I can get them quickly and pleasantly – the application is totally effortless. The Nanobrow gel suits all brow types and helps you quickly forget about unwanted gaps. It is suitable for all skin types, even sensitive skin. There are many positive online reviews of this brow gel and I am not surprised at all 🙂
How to use it: apply the brow gel using a special spoolie on clean eyebrows or on top of your brow makeup. The silicone cone-shaped spoolie brush quickly brushes them out, separates them, and gives them a completely new look. If you want a stronger brow definition, you should brush your eyebrows first in the direction opposite to their growth, and then brush them back 🙂
GIVENCHY Mister Brow Groom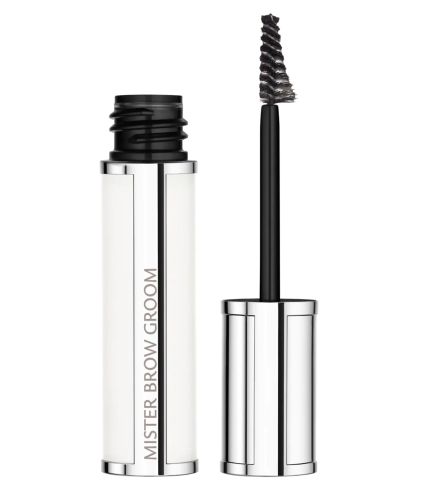 This transparent brow gel appealed to me as soon as I tried it. It provides me with a long-wear effect and brings out the natural beauty of my brows. I no longer have to worry about the lack of volume, as I noticed the brow hairs getting thicker each time and it seems like there are more of them! This brow gel's formula is non-sticky and dries quickly. The formula is enriched with vitamin B5, which provides me with proper brow care. It left brow hairs looking more resilient and they look great for hours. The specially-shaped spoolie makes application easy and it only takes a few strokes to enjoy my "new eyebrows".
The GIVENCHY brow gel is designed for both men and women. Just like Nanobrow Lamination Gel, it can be combined with other brow makeup products for a stronger definition.
How to use it: Hold the brush with the curved part up and comb through your eyebrows, starting from the inner side and ending on the tail. Use the tip of the wand to apply the brow gel on the inner brow edge.
CHANEL LE GEL SOURCILS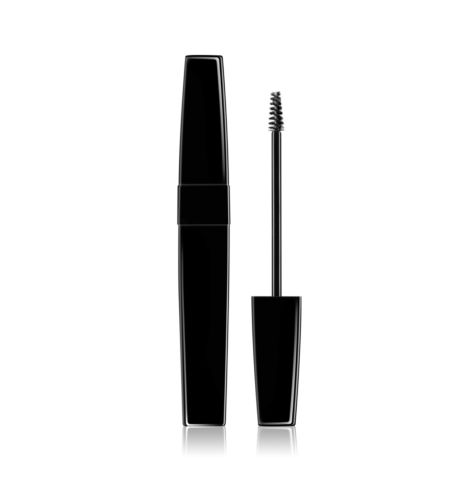 This brow gel delivers voluminous brows that are kept in check for hours to come. The consistency of the CHANEL brow gel is quite runny to ensure easy application and make your brows look fresh and full of shine. This product was created in three shades: Transparent, Blonde, and Brun. I went for the Transparent option (as usual :D). In my opinion, LE GEL SOURCILS works well for all brow types. It doesn't overburden the delicate brow hairs and doesn't glue them together. The brow gel formula coats the eyebrows with special fibers that provide a long-wearing and natural finish while adding volume. The formula is clump-free and allows you to camouflage any sparse areas. The film-forming polymers ensure the eyebrows are kept in check and after a while, there is no trace of unruly brow hairs. The product has been ophthalmologically and dermatologically tested and does not cause allergies or irritation.
How to use it: apply a small amount of gel to your eyebrows with the spoolie, separating them at the same time.
What do I pay attention to when choosing the best brow gel?

-whether it fills in gaps

-whether it combines brow care with styling

-whether it comes in natural-looking shades

-whether the wand provides easy application

-whether it delivers the coveted long-wear effects.
I hope I helped a little 🙂
Let me know your favorite brow styling methods! Kisses!