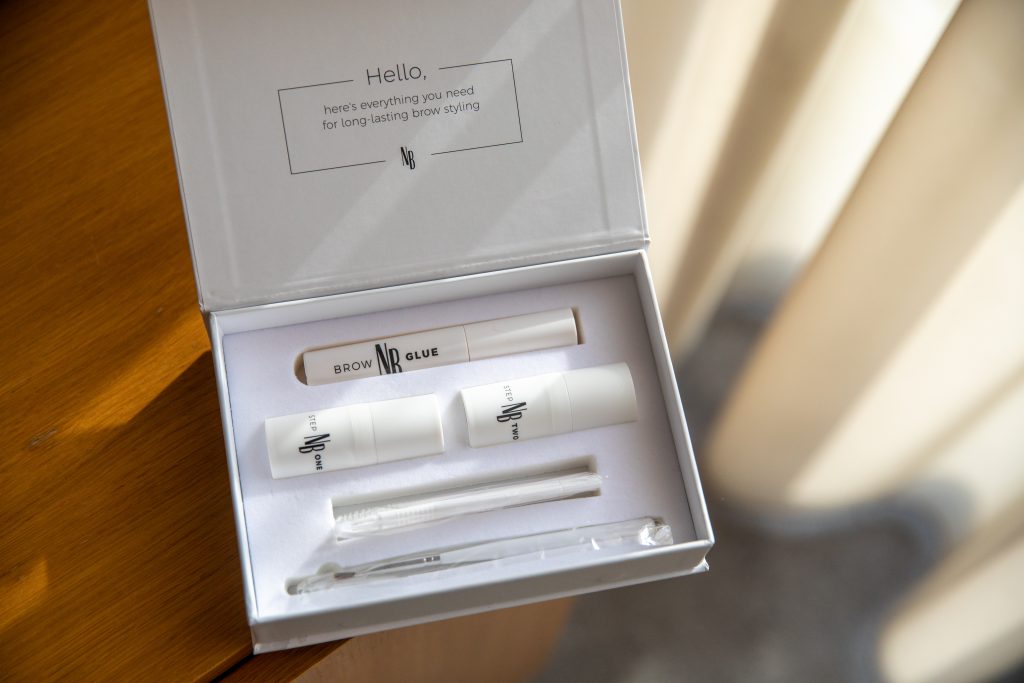 Hi, dear readers! 🙂
If I can do something myself, I definitely prefer it rather than going to a beauty salon. This applies to brow henna or eyebrow lamination at home. Of course, you'll need professional products for this task, but contrary to general beliefs, they are not very expensive. They must contain properly selected ingredients safe for sensitive skin, and the kit should be easy to use. I opted for Nanobrow Lamination Kit for laminating my brows at home which ensures I can easily perform brow lamination at home. Today I will tell you a bit more about it 🙂
Nanobrow Lamination Kit – what do I think about this brow lamination kit?
Let me start by saying this kit is definitely worth the investment. The price is attractive considering its quality and is suitable for every budget. The kit includes three very efficient solutions that can last for up to 10 individual treatments.
The Nanobrow brow lift and lamination kit:
contains everything I need to laminate my eyebrows at home
provides the effect of precisely shaped eyebrows for 6 weeks after one treatment, the kit is enough for 10 laminations
not only gives your eyebrows the desired shape but also nimproves their texture
provides visually thicker and defined eyebrows that look fuller
is easy to use and perfect for any woman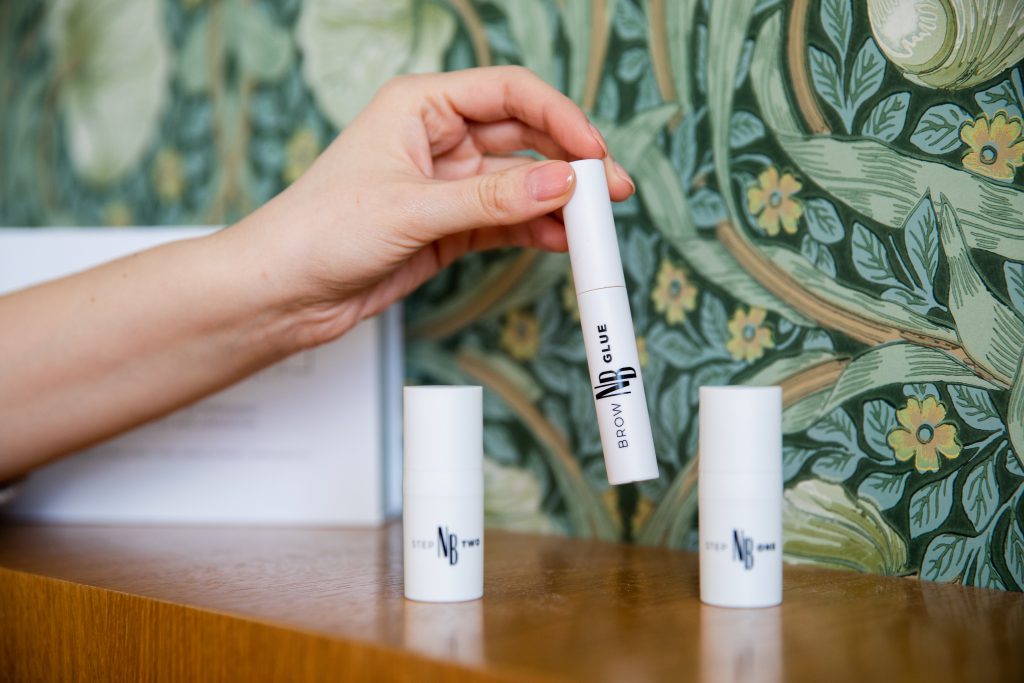 Perfect eyebrows for 6 weeks with Nanobrow Lamination Kit
I always struggle with my brows sticking out in the wrong directions. They are thick but hard to manage, so daily brow styling is really tricky at times. I was looking for an at-home eyebrow lamination kit that would help me style my brows and ensure they would look beautiful and flexible for many weeks. The Nanobrow brow lift and lamination kit literally saved me! 🙂 I just brush through my eyebrows with a spoolie in the morning and I'm ready to go. Sounds great, doesn't it?
The Nanobrow at-home brow lamination kit is the best way to quickly improve the condition of eyebrows and keep them in check for a long time. The efficient formulas can last for 10 treatments, which provides you with many months of wonderfully styled brows. The effects of one treatment last for 6 weeks <3 Besides, as I mentioned, this inexpensive eyebrow lamination kit is really worth investing in as it delivers great and desired results.
What did I love about the Nanobrow brow lamination kit?
It has many benefits. Eyebrow lamination intensively regenerates and nourishes the brows, and mine needed just that. They were also damaged by over-plucking. Nanobrow Eyebrow Lamination Kit is an easy-to-use and professional tool for every woman who wishes to achieve phenomenal eyebrows. In my case, the results lasted for 6 weeks! I have already had two lamination treatments, and my eyebrows have become more manageable, more flexible, and much healthier.
The Nanobrow brow lift kit allowed me to finally say goodbye to my difficult-to-style eyebrows. Now I don't worry about their appearance at all, because I'm sure they look great. Laminating eyebrows at home is a great idea and a huge money saver. Besides, it works well for all brow types especially thick ones that stick out in the wrong directions. If you feel like it, you can complement the treatment with brow tinting or tweezing or whatever you prefer.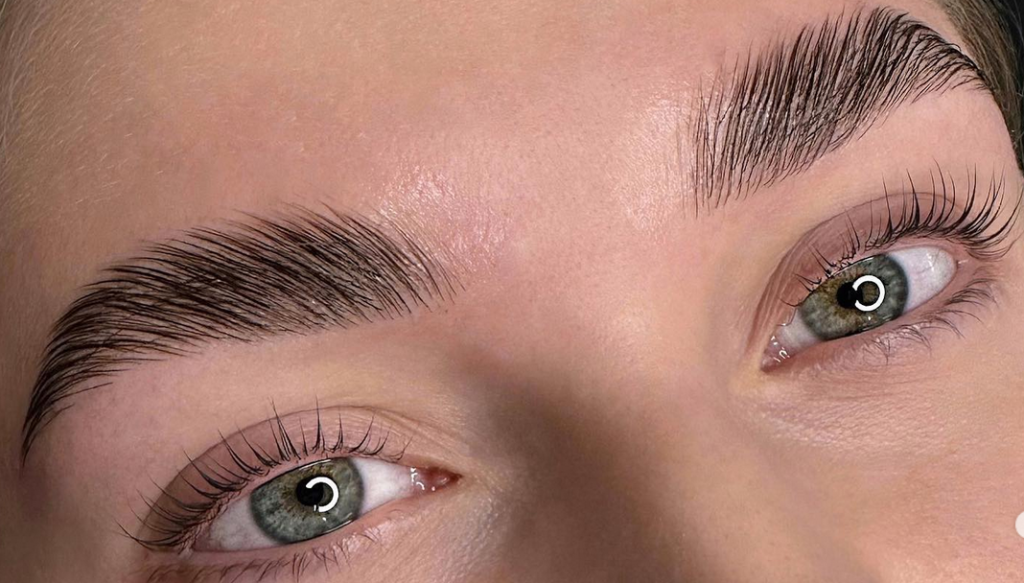 The Nanobrow kit for DIY brow lamination – where to buy it?
I'm sure you're already checking where to buy the Nanobrow eyebrow lamination kit. You don't have to google it as I've already done it for you and I'm happy to share the search results! The Nanobrow's brow lamination kit is on offer in Sephora, and you're sure to also find it at Douglas or Rossmann, as well as at www.nanobrow.us, the brand's official website.
Have a great brow lamination at home and enjoy your always beautiful eyebrows! <3