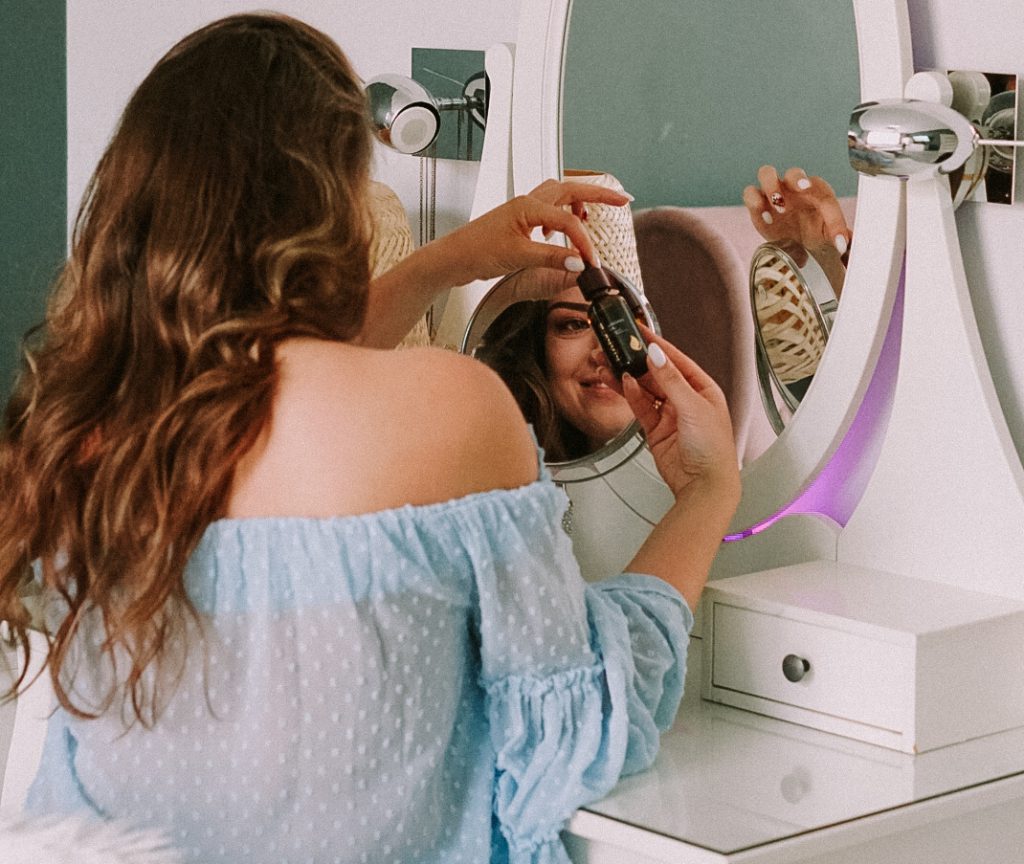 My thoughts on Nanoil Argan Oil. My natural skin care routine.
Dear girls!
Many of you have asked about my beauty routine. I love natural oils – they are irreplaceable for my skin care and have won my heart. In particular, I love Nanoil Argan Oil, a Moroccan argan oil straight from nature. It's a precious source of antioxidants and omega acids, it's gentle for the skin and can penetrate its deepest layers to repair the damage. This is a beauty oil that every woman should have in her bathroom cabinet.
Have you already tried this wonderful product? If so, you know exactly what I'm talking about. If not, I am convinced that after reading this entry you'll want it immediately:)
Natural skin care is the best. Some time ago I gave up chemical-packed skin care products, as nature provides the most beautifying properties. Now there are only organic creams and oils on my bathroom shelf. The oils have multiple uses, they are versatile and suitable even for allergy sufferers. They provide a great replacement for makeup removers, hair conditioners, sunscreen, and many other cosmetics.
Argan oil – the liquid gold of Morocco
The oil originates from the south of Morocco where argan trees grow. Its seeds are used to extract the most expensive and most valuable natural oil – argan oil. It has a golden colour and a subtle, nutty scent.
The oil is used all over the world, not only in the cosmetics industry but also in natural medicine and cooking.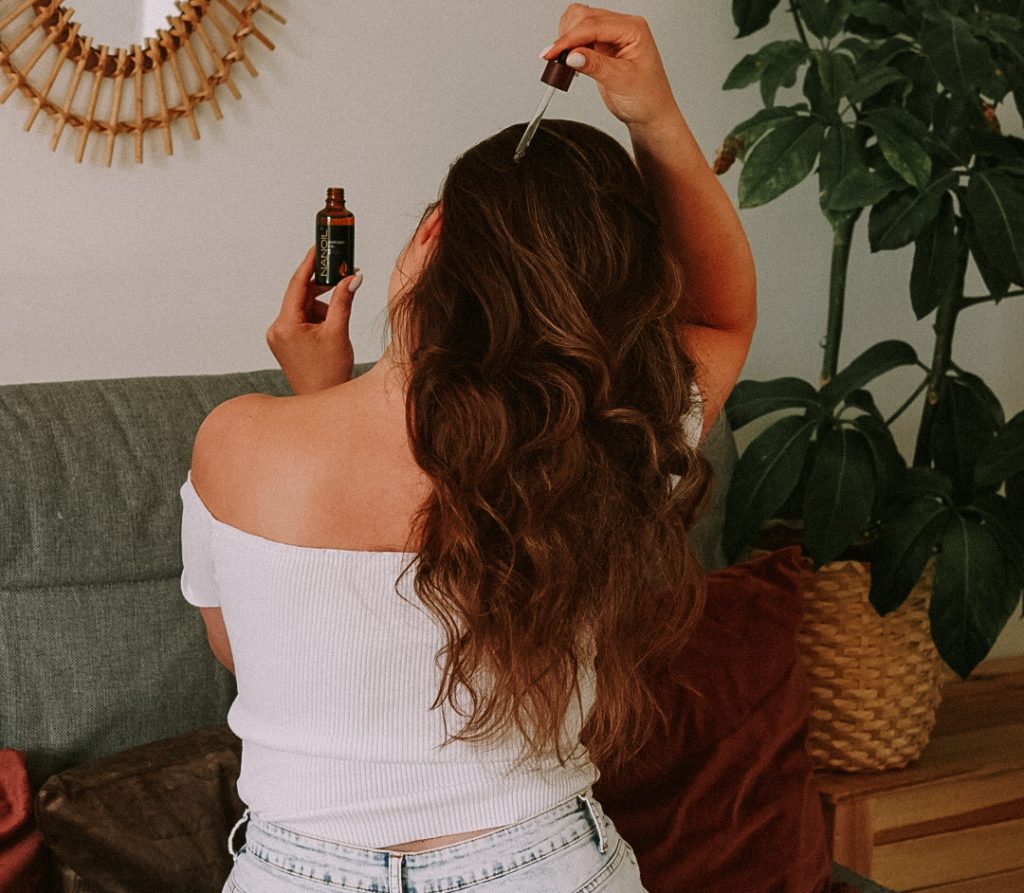 I started using it regularly a few months ago and I've liked it ever since. The results aren't noticeable immediately, like every other product – it needs time to work. I have previously used different argan oil, but none brought any results. I thought I was done with it, but then I got my hands on Nanoil Argan Oil. I was amazed at how quickly it is absorbed, its pleasant smell, and its wonderful properties.
Argan oil – No. 1 in my beauty bag
What made me like this oil so much? Let me explain 🙂
COMPOSITION
It's fully natural oil, not tested on animals, and suitable for vegans. It's cold-pressed and unrefined, to make sure it retains all the beneficial properties. INCI – Argania Spinosa Kernel Oil. It's free of preservatives, synthetic dyes, perfumes, silicones, or alcohol. It is simply an irreplaceable and precious natural oil.
TEXTURE
The oil is perfectly easy to apply as its unique formula makes it quickly absorbed without overburdening hair or skin. This one is just right – not too runny, not too thick. It glides on the skin easily, and thanks to a convenient applicator, you can precisely dose the product. It absorbs after just a few minutes, leaving no greasy film on the skin.
PROPERTIES
It is a natural emollient that contains a huge dose of unsaturated fatty acids (it's almost 80% of the total composition!). It strengthens the hydrolipid skin barrier and prevents water loss. It has nourishing and anti-ageing properties and is a powerful antioxidant. It works as a natural sunscreen that protects the skin from sunburn. It's a precious source of phytosterols, vitamins, and minerals. It also has anti-inflammatory, antibacterial, and antifungal properties.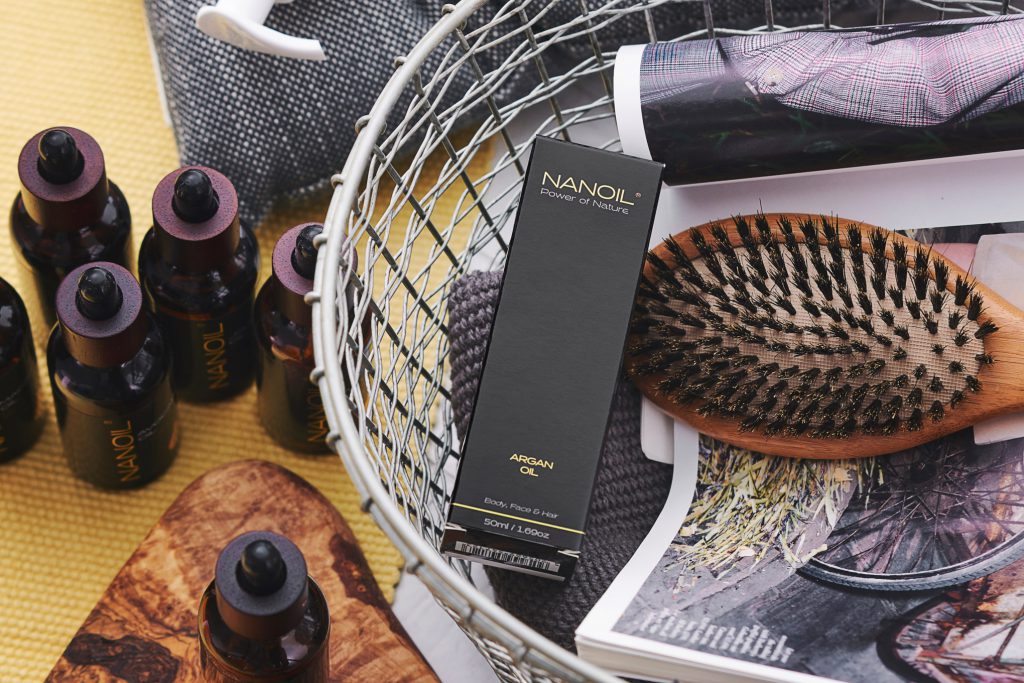 BENEFITS
It gives amazing, long-term results that improve the appearance of skin, face, hair, and nails. It:
moisturises and nourishes the skin and hair,
smoothes and tightens the skin, reducing wrinkles,
evens skin tone,
makes the hair soft, resilient, and easy to style,
regenerates and strengthens nails,
makes combing easier,
stops hair loss and prevents static.
USES
Nanoil Argan Oil gives a really huge room for maneuver. It can be used in many ways as it's so natural and gentle. I add it to my DIY cosmetics, or to creams or lotions to boost their effects. It's perfect for hair oil treatment and as a makeup remover, face cleanser, anti-cellulite treatment, or nail conditioner. It works brilliantly in all aspects, so it's up to you how to use it.
Do I recommend argan oil?
No doubt Nanoil Argan Oil won my heart and exceeded my wildest expectations. Its high quality, great performance, and affordable price make it worth checking out.
I will definitely try other Nanoil oils, as they receive fantastic reviews around the world and I also joined the group of satisfied customers 🙂
For more info go to the official website of the manufacturer: www.nanoil.us.
---